Schaub Team
Blog
Posted by Laura Leavitt, HomeLight.com on May 11 , 2022 - 11:21 am
The Grand Traverse County and Leelanau County housing markets can be a tough place to be a buyer at this point: inventory is low and the popularity of this beautiful part of Michigan has created a perfect storm that has perpetuated a strong seller's market.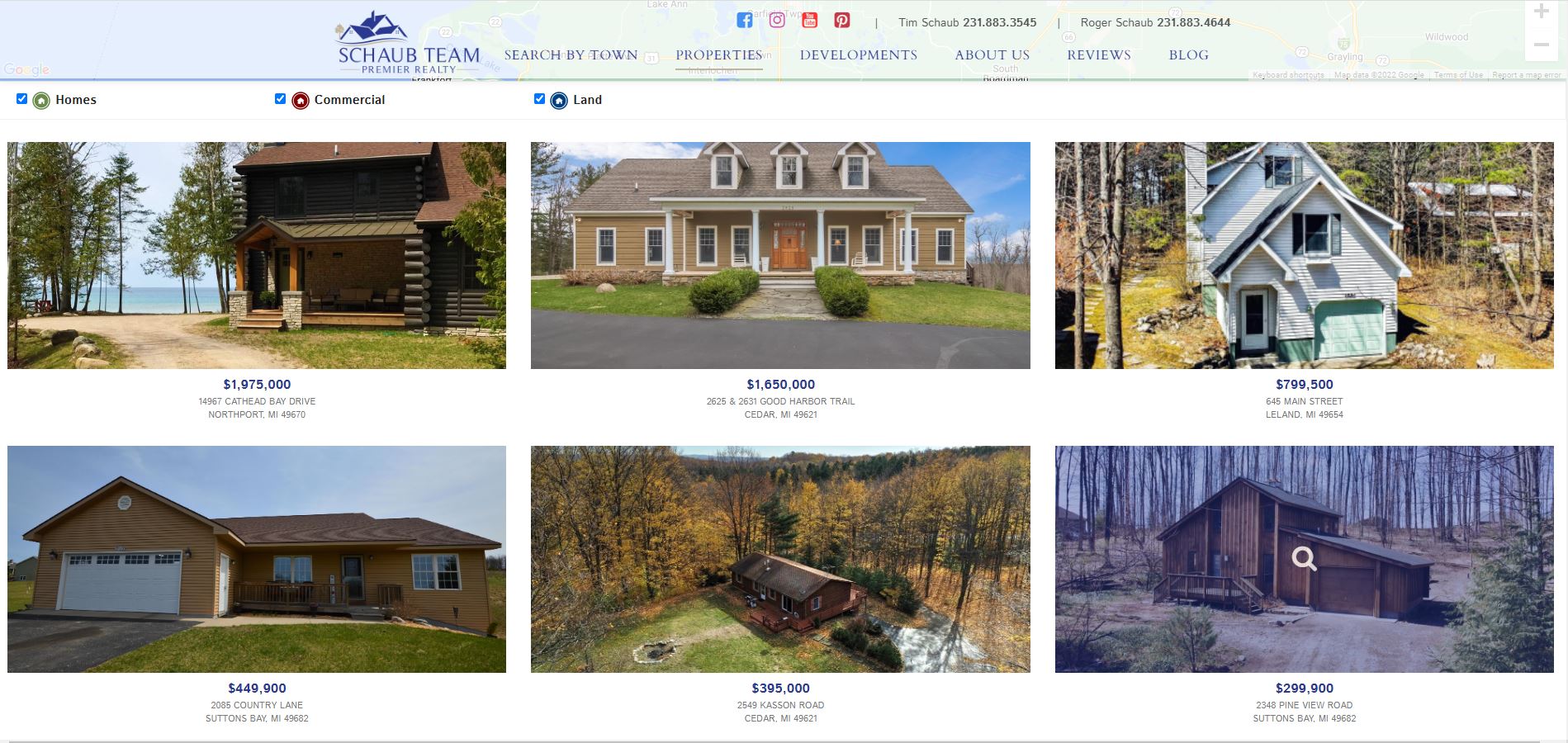 Even though it's easy to feel discouraged about one's prospects in this market, it is possible to buy a house. Of course, it's wise to also make sure you've evaluated whether renting is better for you in some respect, but once you know that it is time to buy a house, just getting your expectations aligned and finding a great real estate agent can put you in the position you need to be in for success.
Form Your Financing Plan With Competitiveness in Mind
In past buyer's markets, there would be so many options for buyers that rarely would they consider competing with each other over a house, but inventory is low right now, meaning that many eyes are on every property that comes up in a typical buyer's price range. From the start, think about how you can create an offer that will be as rock-solid as possible in the eyes of the seller and their agent: things like quick closing times, strong down payments or even an all-cash offer, and waiving of the home inspection all can be part of demonstrations that you're ready, willing, and able to close this home. You want to know what's feasible as a buyer, especially if you have to sell a home right now too. Focus less on what you aren't ready to do, such as if there's no way to put a cash offer on the table. Instead, focus on where your offer can shine: a real estate agent will help with this. 
Making Offers on Multiple Houses is Better Than Win-At-All-Costs
It's easy to get competitive in a market where nearly every home sells above asking. A great agent in our area is going to have a good idea of the range of offers that are likely to come in, and they can even tell you ideas for how far above asking you'll need to go in order to get it. However, you want to balance your enthusiasm for winning the contract against two important factors: do you like this home enough to pay that much, and will it appraise for that much? If you and your agent feel confident, by all means, go for that above-asking price, but remember that placing offers you're comfortable with and winning the 3rd or the 5th contract is better in the long run: you want a deal that you are still happy with 10 or 20 or 30 years later.
Be Ready to Commit Quickly - Have a Great Agent on Speed Dial
That being said, many of these soul-searching conversations about how high to bid and how to structure your financial offer should be done before you see your dream house. These days, homes are on the market for very little time, so you want to be ready to make the offer you've been honing as a hypothetical in the first 24 hours of a listing. Great buyer's agents are distinguishing themselves by being available and apprised of what is coming on the market at all times, so you can strike while the iron is hot and be among the buyers who were ready when the right house came available. 
Blog post provided by a Guest Blogger, Laura Leavitt for HomeLight.com.
Tags: