Schaub Team
Blog
Posted by Jamie Jewell on Jun 06 , 2019 - 11:43 am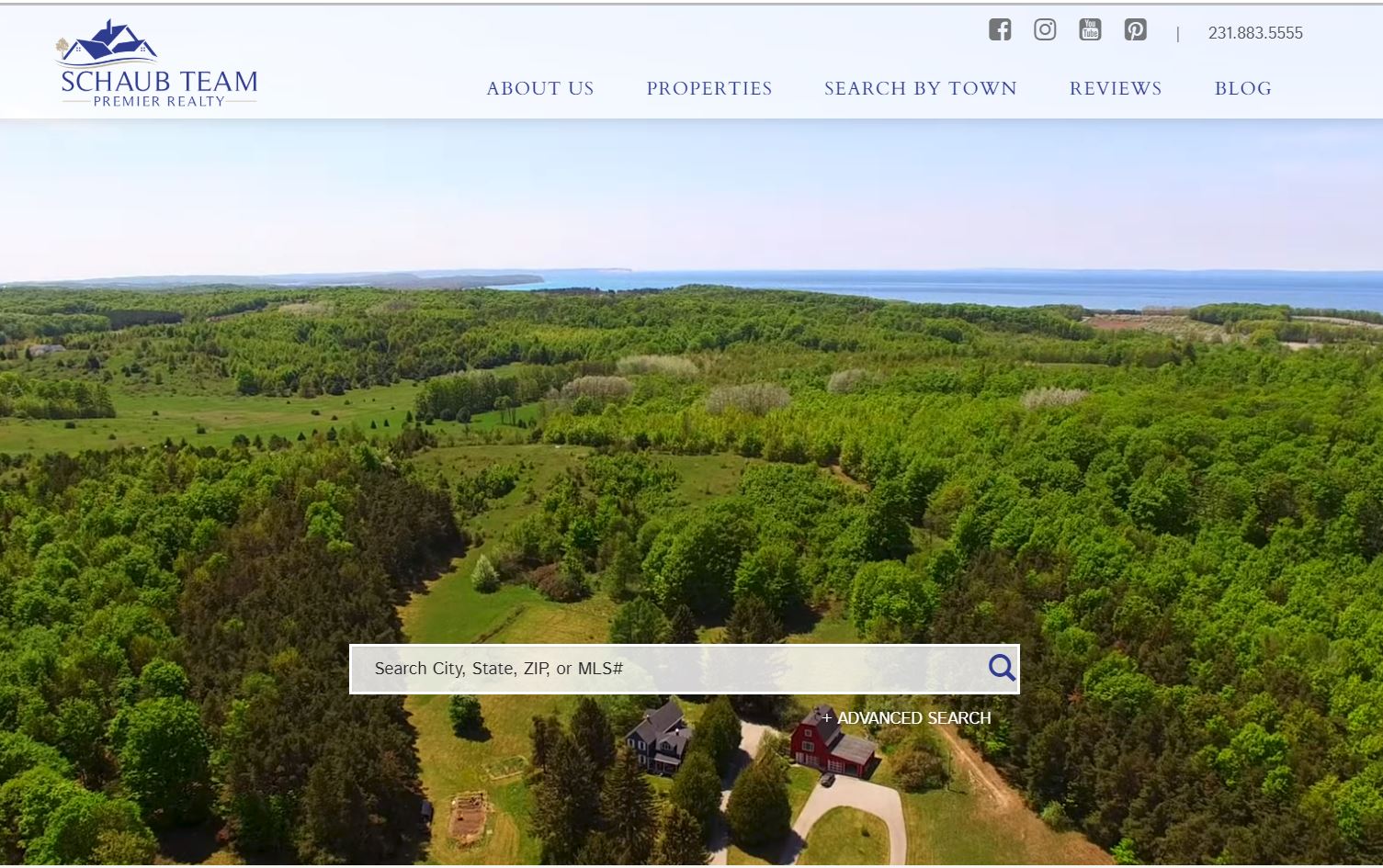 If you haven't visited our website recently, please do. And, even if you have, bookmark it…you'll want to visit often for the most up-to-date real estate information from the #1 Real Estate Team in Leelanau.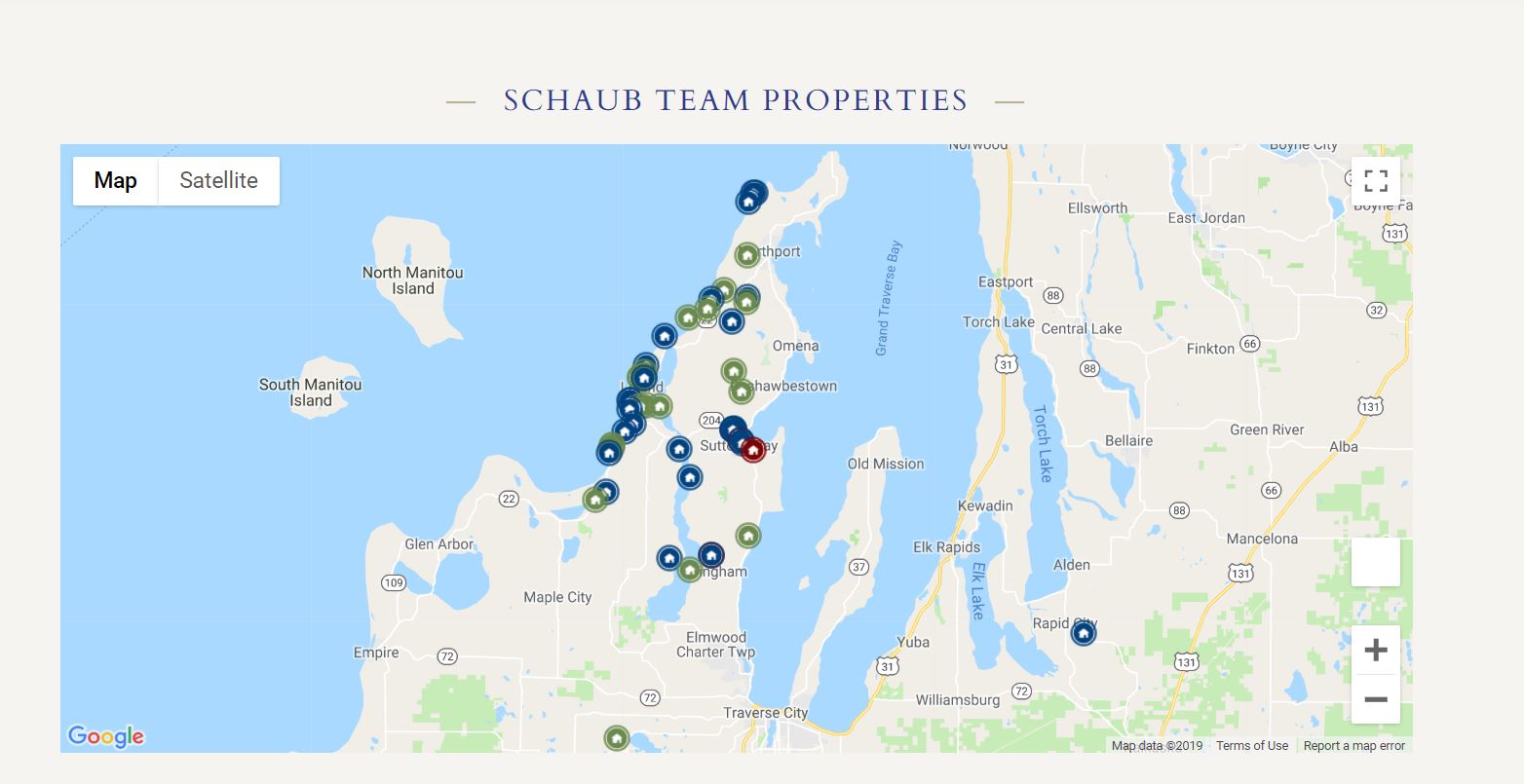 Our new website was launched on June 6th. Bright Bridge Studios, a Traverse City-based web development firm assisted with the project and were instrumental in executing our vision in terms of aesthetic quality, ease of use, and functionality. They also customized some search features to ensure users are getting accurate information directly from our local MLS service, with a mapping interface.
The decision to build a new website came on the heels of a very successful inaugural year for Schaub Team. Strategic marketing efforts in the early parts of 2018 were focused on developing a brand that is synonymous with each of the team member's traits - including efficiency, integrity, and service. Within a few short months, we have seen web traffic increase by 170% year-over-year, social media followers on Facebook increase by 142%, and created a new social presence on Instagram, LinkedIn, and Pinterest.
Exciting results…we agree! But we couldn't stop there. Continued strategic planning this winter identified specific limitations with our existing website that we felt impeded the possibility of experiencing similar results for the upcoming year. A survey to existing clients in February revealed some very valuable information as well including what features an improved website should have. Respondents also including information on their social media habits and e-newsletter preferences. This feedback provided the roadmap to carve out our next steps which, in part, included a new website.
Enter Bright Bridge Studios. A business referral provided the introduction. We collaborated, their team listened attentively and provided solutions to meet our goals.
Some of the new features include: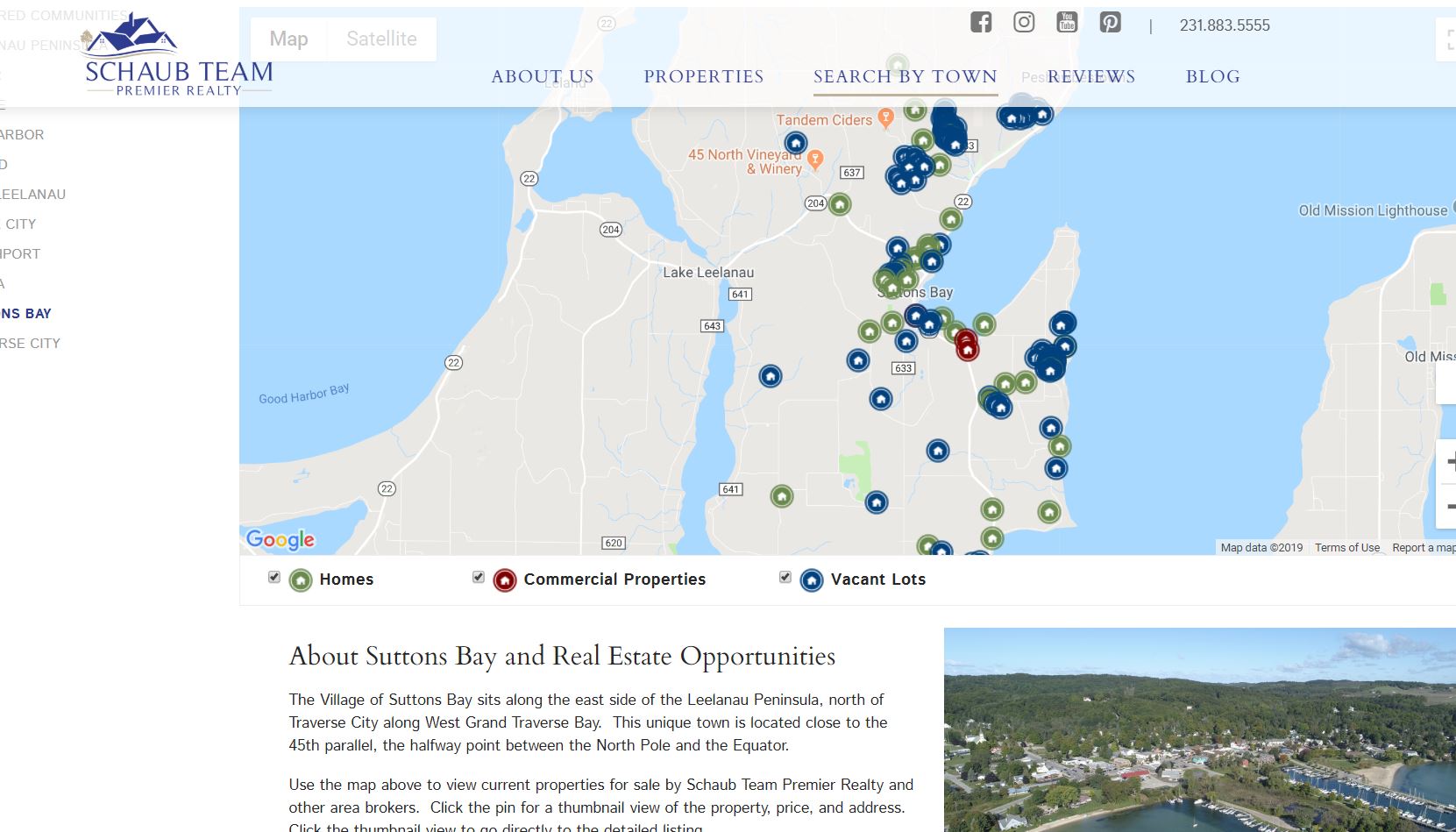 Links to the various communities from the Home page with search map, links to listings, and detailed information about each town.
A real-time feed from the Northern Great Lakes Realtors

®

MLS – to ensure our website is providing up-to-date listings by Schaub Team and all other realtors affiliated with the MLS. This is a critical feature as we've learned some of the major real estate sites are not always up to date.
A blog – we will dedicate time and resources to provide information on the area, real estate trends and more through short informative articles like this. The blog articles will be incorporated with our email newsletter and shared monthly with our subscribers.
Take a look…and, share your feedback with us! Bookmark the site to check it frequently, share with others and be sure to sign up for our monthly newsletter.
Tags: