Schaub Team
Blog
Posted by Jamie Jewell on Aug 14 , 2019 - 08:14 am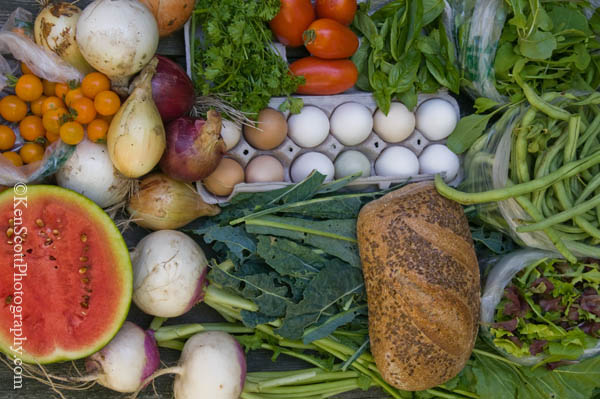 For those of us who live here year 'round, it's pretty easy to come up with reasons why we like each season. As we enter the micro-season toward the end of summer, it's pretty exciting to experience the Leelanau harvest. Here a some of our favorites and some updates local farmers.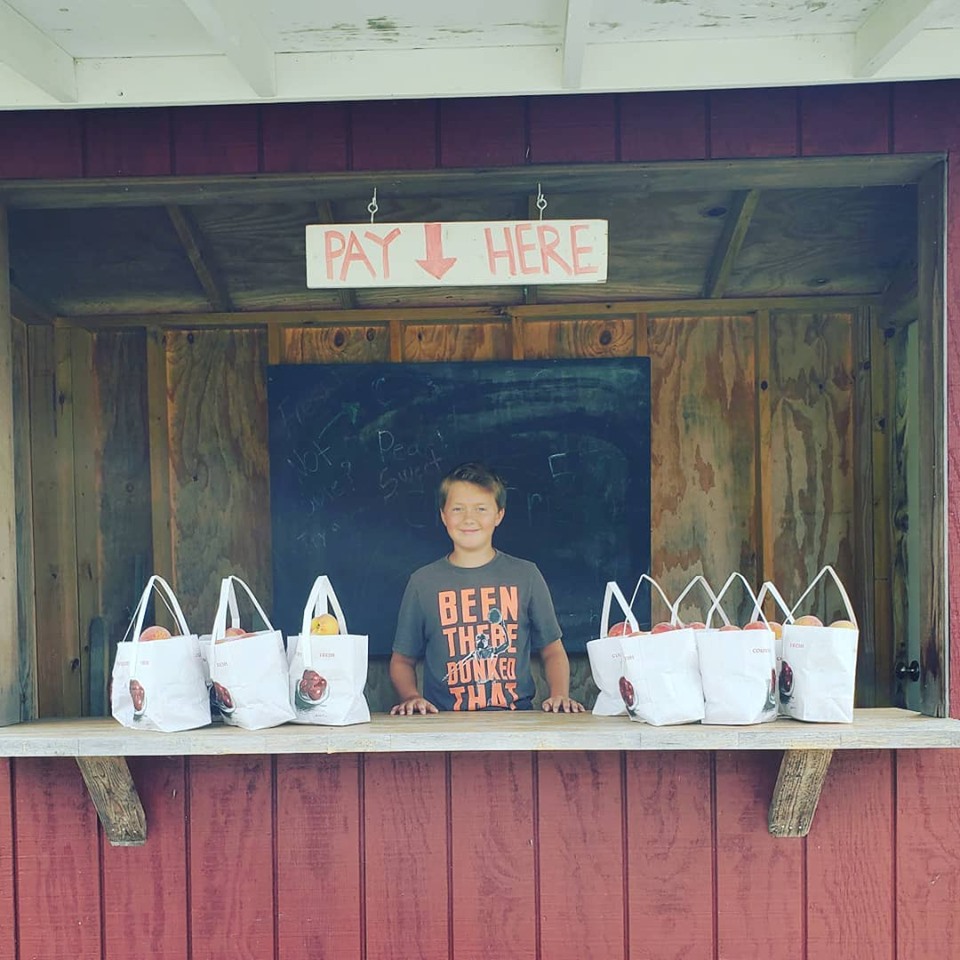 Gallagher's Farm Market – Family-owned and operated for 48 years. Opened seasonally from June when the asparagus is ready through October when the last pumpkin is sold. The market features fresh fruits and vegetables from the Gallagher farm located just behind the market and dozens of local farmers. Fresh baked goods are made daily and include some of the local harvest to create pies, ice cream, homemade pizza, and their infamous pumpkin donuts. Other local products include honey, maple syrup, wine, and homemade jams and jellies.
Fresh on the stand? Peaches, peas, and zucchini
For more information on the latest harvest follow Gallaher's Farm Market.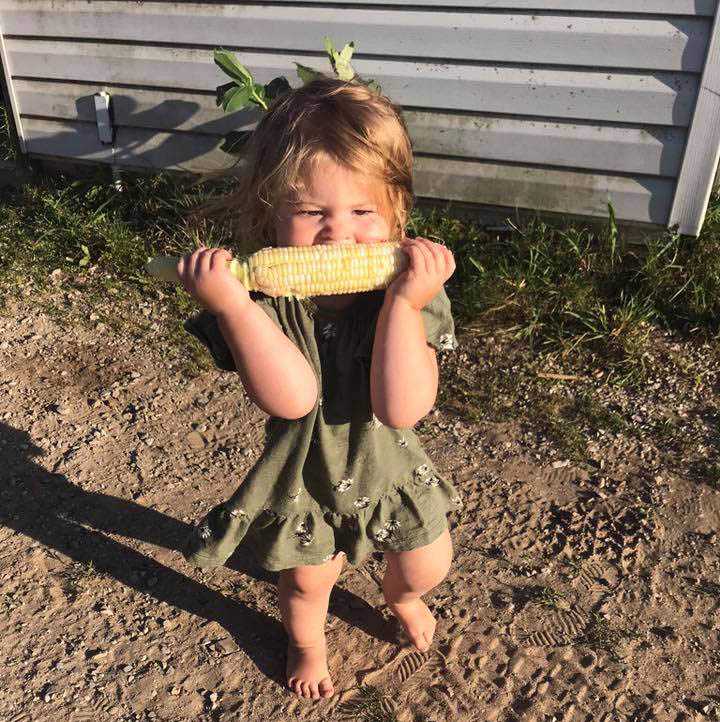 Hall Farms – This local farmer and farm stand located on North Long Lake Rd is known for his sweet corn. With some 45 acres and several varieties of corn that are bi-color and non-GMO, the farmer attributes his success and product quality to the investment and commitment to irrigate the fields and harvest the corn at just the right time – which means they pick daily. You'll also find redskin potatoes, sweet onions, cucumbers, zucchini, and summer squash.
Fresh on the stand? Sweet corn! The stand just opened August 12th (a little later than normal due to the cooler & late spring. Fan-favorite, Providence is expected to be available in late August.
For more information follow Hall Farms.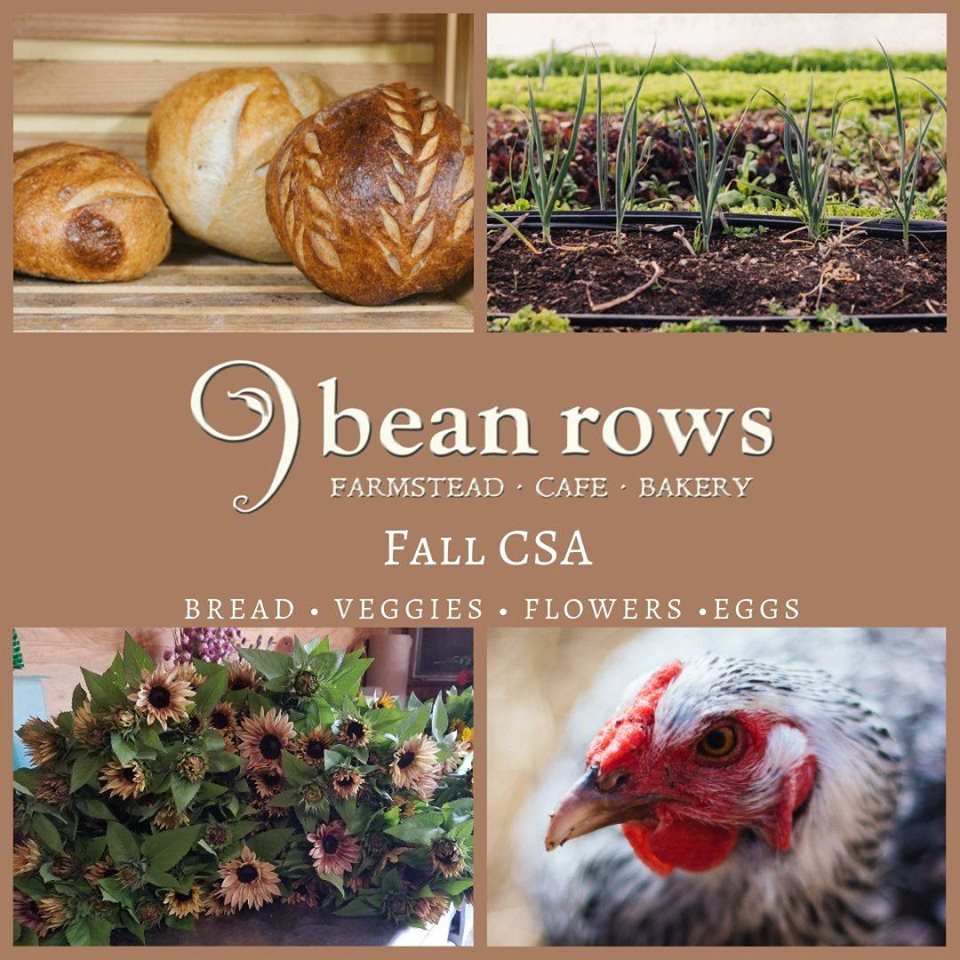 9 Bean Rows – Farm and bakery located on M204 between Suttons Bay and Lake Leelanau. Owners, Nic & Jen Welty pride themselves and their business on growing healthy, delicious food using non-chemical, no-till practices to enhance quality. Onsite hoop houses provide an extended growing season so they can offer healthy produce year-round with the same chemical-free practices. Specialties include greens, root vegetables, and giant pumpkins.
Fresh on the stand? Participate in the 9 Bean Rows Fall CSA. The twelve-week program begins in mid-September and includes weekly deliveries of artisan bread, egg, fruits, veggies, and flowers.
To sign up email mo@9beanrows.com or visit 9 Bean Rows CSA Sign Up.
Area farmer's markets also provide a wide variety of fresh, quality produce and other products unique to the region. All are from 9am to 1pm. Here is the list of area farmers markets with their last market date:
Glen Arbor – Tuesdays until September 10
Leland – Thursdays until August 29
Northport – Fridays until September 13
Suttons Bay – Saturdays until October 26
Empire – Saturdays until September 14
Tags: