Schaub Team
Blog
Posted by 9&10 News on Oct 22 , 2019 - 10:55 am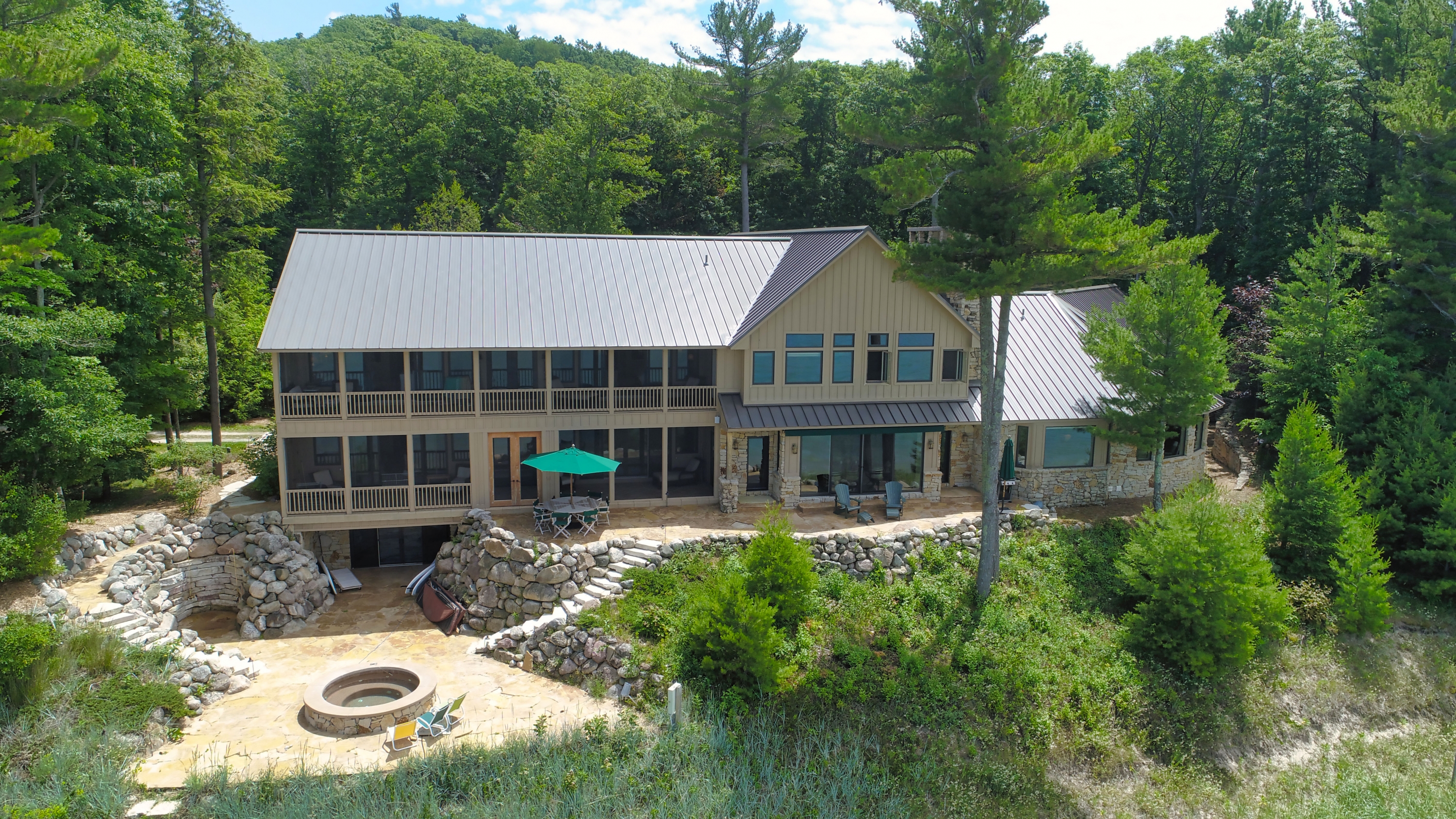 Beautiful, spacious home with all of the amenities of a luxury resort, sits in the heart of Sleeping Bear Dunes with stunning views of Pyramid Point and the Manitou Islands.
Whitney Amann and photojournalist Jeremy Erickson take you to Leelanau County for a tour of this Amazing Northern Michigan Home as reported on by 9&10 News on October 21, 2019.
"It's a Northern Michigan lake house especially with all the custom woodwork, the custom work they did with all the stone," said Tim Schaub, Broker, and Owner of Schaub Team Premier Realty. "It's just a very comfortable home."
11,000 square feet of comfort and luxury with custom stonework inside and out.
This incredible home makes you feel like you are staying at a pristine lakeside resort.
"It was built in 2005 by a family with four kids so he built on four suites for each of the kids with bunk rooms as well," he said. "So on the main level, the master bedroom is on the south end and on the south end of the master bedroom is the actual office; and then on the main floor we have the kitchen, dining, living room which is very open you'll see a lot of custom work as far as the craftsmanship with the wood as well as the rock."
With four suites and large gathering spaces, there is plenty of room for family and house guests.
"The upper level is also an entertainment center where they have a large TV, surround-sound, they have a pool table, ping-pong table, foosball, and a separate kitchen," said Schaub. "So the family would quite often gather here or upstairs and again they have their own suites to retire to and have their own privacy."
And once you've spent enough time at the pool table, you can spend some time poolside, down on the beach, or soaking in the hot tub.
"It has 212 feet of water frontage," he said. "We have two showers in the front along with a built-in hot tub on the backside of the house, we also have a pool with a waterfall and there are a sauna and a steam room as well as an exercise room."
And whether you are inside this fantastic family lake house or out on one of the beautiful patios, you are sure to enjoy some amazing sights.
"We've got views of Pyramid Point, South Manitou, North Manitou, the Crib, as well as Whale Back," he said. "There's a lot of structure out there to see. It's a beautiful area."
Tags: