Schaub Team
Blog
Posted by Jamie Jewell on Dec 18 , 2019 - 07:21 am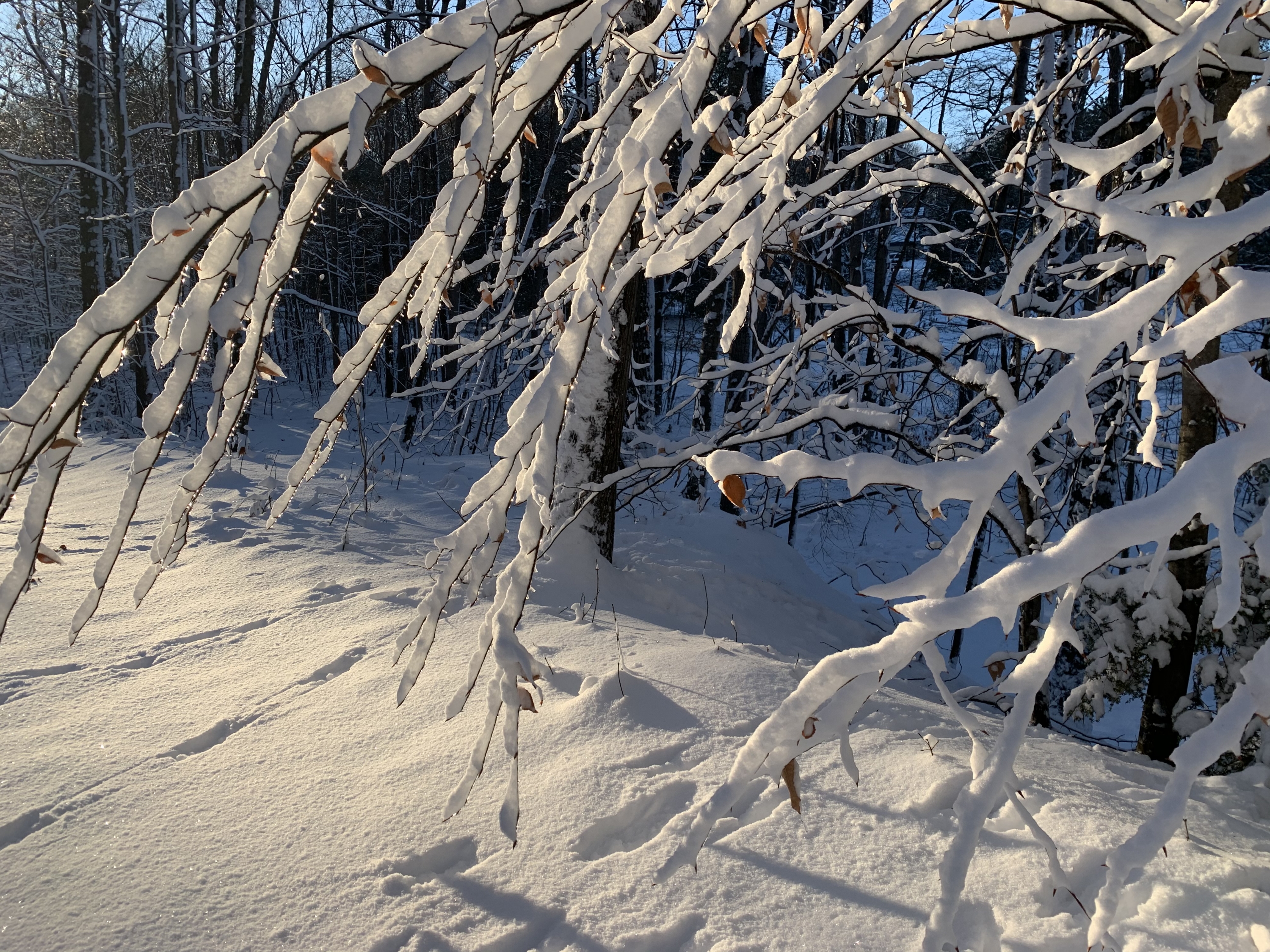 Fellow Michiganders rejoice in the countless accolades our state receives. Let's face it, we're proud of our state! The fact that we can raise a hand and point to exactly where we live is pretty cool too. But being ranked the 8th state with the lowest % of sunshine is probably something we're not so quick to claim. Yet it's a reality…and we all feel its effects.
So, it's time to pull up our bootstraps and confront the season head-on. A Forbes article posted in February hits the highpoints of beating seasonal affective disorder (SAD). Coupled with that, we've provided some of Schaub Team's favorite ways to beat the blues.
Eat Well
Winter = Comfort food. Holidays = Cookies, candy and parties! It's difficult not to overeat in the winter. Did you know there are studies that show a strong relationship between diet and mental health? Recommendations include the obvious, but the reminders are always helpful. Consume mostly vegetables, fruit and lean proteins. Eliminate fried and processed foods!
Schaub Team - Our Tips for Eating Well:
Joe & Greta Campo, Licensed Agents: Our favorite "go-to spots" with fresh farm-to-table prepared food in a great atmosphere are The Tribune (Northport), Fig's (Lake Leelanau), Wren (Suttons Bay) and The Riverside Inn (Leland)… and don't forget Cedar Sol Hydro Farm & Taco Stand (Cedar) in the summer!
Melanie Schaub, Licensed Agent: Melanie echoes some of Joe's choices saying The Tribune for breakfast, Lylah's (Lake Leelanau) for lunch and The Riverside Inn for Dinner.
Roger Schaub, Broker | Owner: Funistrada! (Glen Arbor) Every winter, Funistrada offers great winter specials – Wednesdays buy one entrée, get ½ off the second; and Thursdays two pasta dinners and a bottle of wine for $49. It's my favorite winter restaurant!
Tim Schaub, Broker | Owner: Some of my favorite places in winter are Wren, and Funistrada too!
Jamie Jewell, Licensed Agent: We enjoy cooking and seem to find more time in winter to try new recipes. Hansen's (Suttons Bay) seems to be our go-to spot when we need something last minute. We also enjoy the interesting spices you can find at Suttons Bay Trading Company and kitchen gadgets from The Front Porch.
Exercise
Exercise helps improve "moods and mental functioning", according to Harvard Medical School. Who's going to argue with Harvard? Not us. The American Heart Association recommends getting at least 150 minutes per week of moderately intense aerobic activity or 75 minutes per week of vigorous aerobic activity (or a combination of both spreads throughout the week). Be sure to consult a physician for the best plan for you.
Schaub Team - Here are some activities to help you incorporate some exercise into your winter routine with some of our favorite locations:
Jamie: We enjoy snowshoeing throughout Sleeping Bear Dunes National Lakeshore trails and the new Palmer Woods trail is absolutely beautiful! The Sleeping Bear Dunes also offers Ranger-led snowshoe hikes every Saturday throughout winter.
Tim: Some of our favorite trails include Whaleback and Clay Cliffs, both a part of the Leelanau Conservancy.
Melanie:
We enjoy snowshoeing and cross-country skiing on our property along with the many trails throughout Leelanau including the
Sleeping Bear Heritage Trail
.
Roger: Crystal Mountain is a short drive from most of Leelanau and I do an overnight there once a year. Skiing at The Homestead is a great spot to get your beginner going in the right direction and offers beautiful views of Lake Michigan from the top.
Tim: I look forward to the times when I can meet family and friends out west for some big powder, mountain skiing. But when close to home we enjoy Crystal Mountain and day-trips to Boyne.
Jamie: We have a group of friends that are looking forward to taking the curling lesson at Broomstack's (Maple City) and possibly joining a winter league. What a fun activity to learn!
Joe & Greta: Leland Lodge provides a fun and safe environment for kids and families to enjoy sledding!
Tim: Our grandkids enjoy sledding at the Leland Lodge with some hot cocoa and warm chocolate chip cookies after!
Joe & Greta: Suttons Bay Bikes offer some great snowshoe and fat-tire bikes adventures
   Joe & Greta: Yoga 4 (Lake Leelanau) is a truly unique, "elite" studio that offers yoga classes, workshops, events, massage, hypnotherapy, and a boutique.
Surround yourself with good people
Spend time with the people who bring out the best in you…people who create circumstances where someone's best qualities are revealed. Virtues that include strength, kindness, patience, and courage.
Greta: Race league at Crystal Mountain and Team Trivia nights throughout various restaurants in the county are always fun and test your knowledge!
Melanie: I really enjoy watching basketball! My son plays on the varsity team for St. Mary's of Lake Leelanau. It's great to have so many people from our school and parish supporting our kids.
Roger: I've enjoyed becoming a member of the Suttons Bay Rotary. The group meets every Thursday for lunch at the VI Grill. They always provide an informational speaker on their doings in the county.
Tim: I have belonged to The Leland Country Club for several years. There is a great sense of community with the club where I have formed some lifelong friendships.
Jamie: Some friends and I joined a cornhole league at Little Traverse Inn. It was great fun - it's gotten us out of the house to play a fun game that you typically associate with outdoors and warm weather. We've also met some great new people! They are planning another league to begin after the holidays.
Check something off your bucket list
We all have the list of things that we'd like to do or get to "someday". Well, make that someday now! Set aside time to do something for yourself…you'll be thankful you did.
Schaub Team - Our Bucket List Plans for Winter.
Joe: I'm looking forward to visiting Black Horse Farm in Empire for a sleigh ride with my family. We also like to hit North Bay Fit in Lake Leelanau for some exercise and Yoga.
Greta: Building a cubby by our back door to keep our many boots, coats, mittens, and hats organized this winter. Get your tool kit ready Joe!
Melanie: I'm looking forward to some warm weather and fishing in the Keys at some point this winter!
Jamie: My nephew attends Michigan Tech and we're planning to visit during Winter Carnival in February. I'm looking forward to seeing some of the unique sporting events and the ice/snow sculptures!
Tim: I always look forward to the powder ski days in Colorado and Utah!
We hope you'll join all of us at Schaub Team in beating the winter blues! #lovewhereyoulive
Tags: