Schaub Team
Blog
Posted by Jamie Jewell on Mar 20 , 2020 - 09:11 am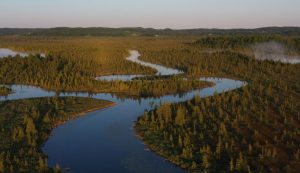 For nearly three years, Cedar area volunteers along with the Solon Township Board and Solon Township Park have been working with officials, engineers, and regulatory agencies to create a plan known as the Cedar River Marina Project.  The plan, approved by the Michigan House and Senate earlier in March, is awaiting signature by Governor Whitmer which would provide supplemental funding for the project and put Cedar on the map as a new recreation destination.  
The Cedar River Marina Project will connect communities from Cedar to Leland via the Cedar River (aka Victoria Creek), a 3-mile wilderness and natural area, by providing access to Lake Leelanau for kayakers, canoers, paddle boarders and other watercraft.  "The project's goal is to enhance the watershed quality and fish habitat and provide the only truly universally accessible public water access in Leelanau County", writes Emily Tyra in a recent Leelanau Ticker article.
The park's plans are community supported and will provide a family-friendly destination for birding, fishing, boating, and recreating.  Features include docks, picnic area, an ADA-accessible kayak and canoe launch, a universal lift for boat access, and more!  Click here to watch a short video that shows the detailed plan here.
Tags: