Schaub Team
Blog
Posted by Jamie Jewell on Jun 22 , 2020 - 11:52 am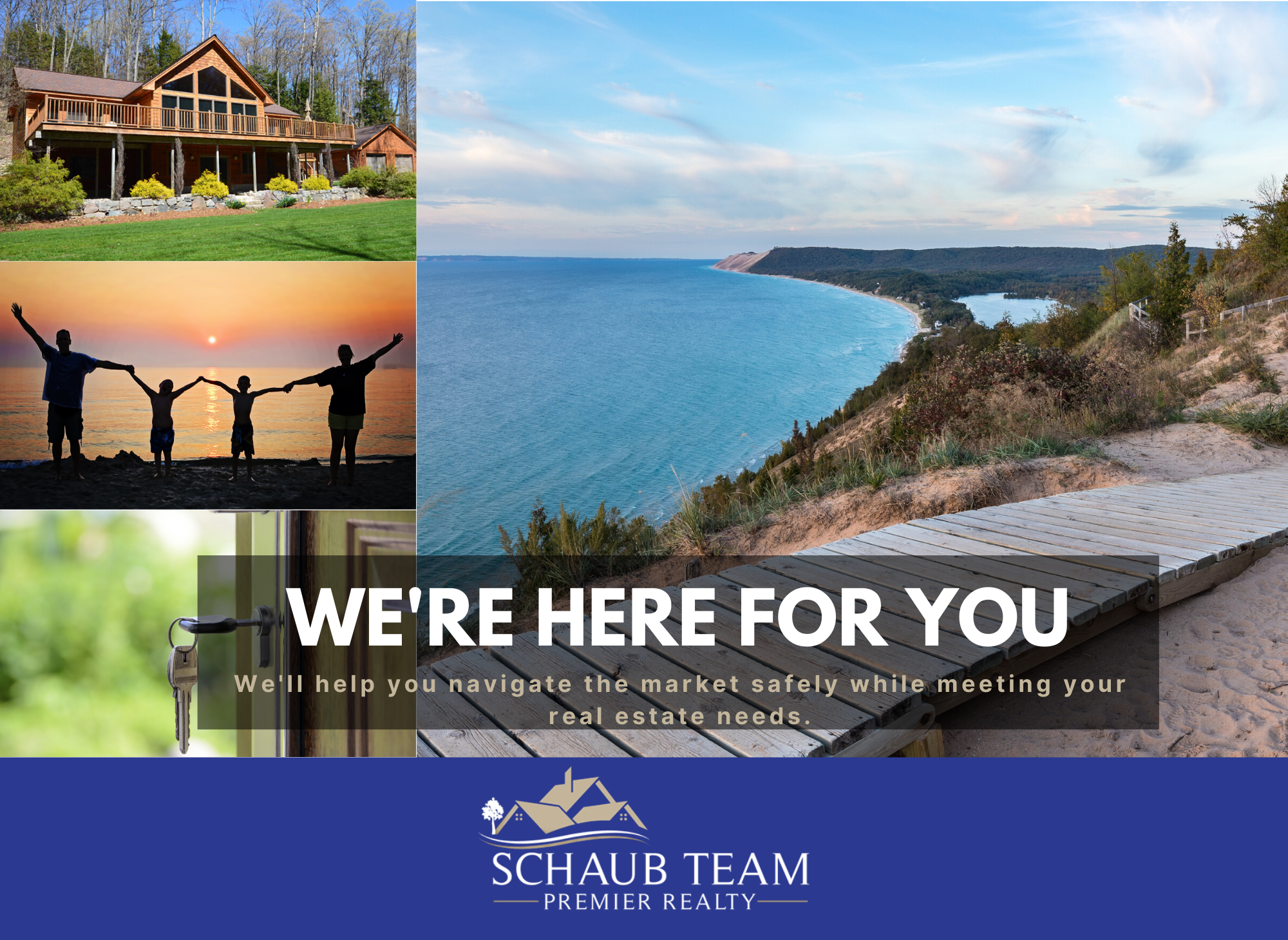 Just a little over a month since we were able to resume working in real estate among many other businesses in our region.  We are grateful to be back doing what we love.  And, as anticipated, there is pent-up demand from both buyers and sellers.  Schaub Team has been busy listing new properties, and accompanying buyers on showings while adhering to safety guidelines.  We are also canvassing new inventory to the market for our clients that are still looking for an optimum purchase.  
Real estate transactions in Leelanau were actually slightly higher than last year in the month of April (7 transactions/29%) because of transactions that were already pending pre-pandemic.  Stats for the month of May show a decrease from 2109 of 26 transactions, 66%, which is directly related to the inability to conduct business during the Stay Home Executive Order.
One thing is for certain, demand continues to outweigh supply.  In fact, we may be facing an insurgence of folks looking to relocate from the city to rural locations such as Northern Michigan.  A recent article in the Washington Post stated, "As work becomes less tied to the office or disappears completely, the pandemic is fundamentally changing the appeal, necessity, and feasibility of living in a big city."  
If you or someone you know is interested in selling their property or need assistance finding a home, commercial property, or land, contact us.  Our team of real estate professionals will help you navigate the market safely and swiftly to meet your needs.
Tags: