Schaub Team
Blog
Posted by Jamie Jewell on Jul 20 , 2020 - 12:44 pm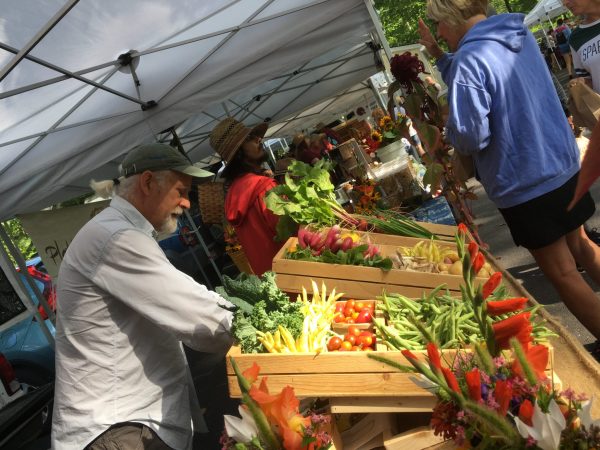 Looking for the best local flavors, fresh veggies, sweet fruits, and unique gifts? Visit one of five markets throughout the county this summer. You will find locally grown produce, fresh baked goods, flowers, honey, and unique gifts. It is a great way to support our local farms and artisans.
We caught up with Linda Szarkowski, the Marketing Coordinator for the Leelanau Farms Market Association who says a few vendors have chosen to opt-out of the markets this summer and a couple are participating in on-line sales only as a result of the COVID pandemic. "Our markets have a large array of local farmers, producers and artisans that bring an amazing variety and quality of goods to all 5 of our markets", Szarkowski explained.
Schedule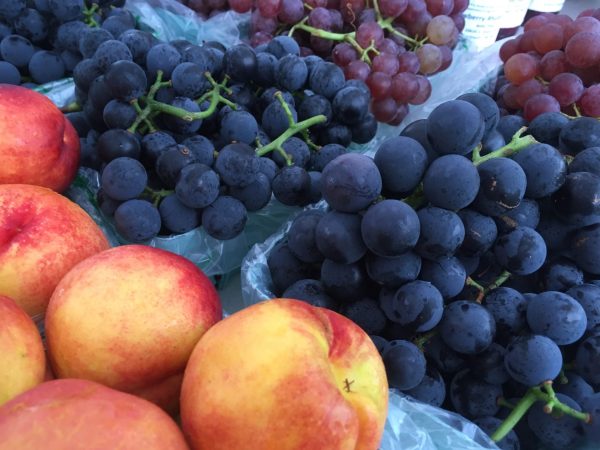 All markets are open from 9am to 1pm. Here are the locations and dates:
Tuesdays (June 16-Sept 8) – Glen Arbor - Behind the Glen Arbor Township Hall at 6394 W Western Ave
Thursday (June 18 – Sept 3) – Leland – In the Bluebird parking lot at 102 River St
Fridays (June 5 – Sept 11) – Northport – Across from the marina at 105 S Bay St
Saturdays (May 23 – Oct 31) – Suttons Bay – North Park on the corner of M22 and M204 at 601 Front St
Saturdays (June 13 – Sept 12) – Empire – Downtown next to the Post Office at 10234 Front St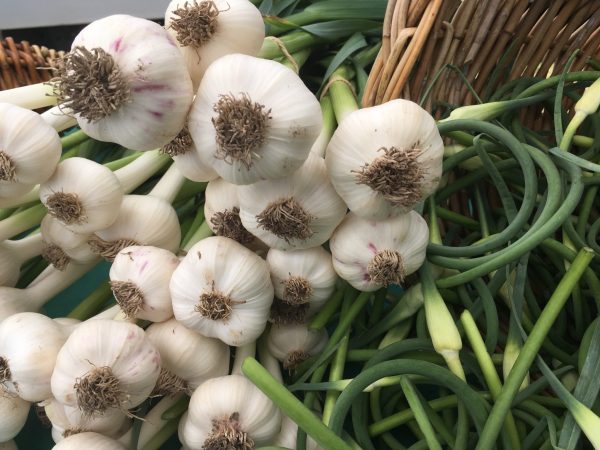 Safety
Be prepared and be patient shares Taste the Local Difference in a recent blog article (Shop Safely at Michigan Farmers Markets).  They share, "Be prepared and be patient!".  "Bring your face mask, shopping list, and an insulated tote bag.  Plan ahead for longer lines and maybe some waiting."
The Leelanau Farmers Market Association and Board are committed to working with vendors and guests to comply with the Michigan Executive Orders. They ask that you wear a mask when visiting the market to ensure the safety of yourself and others.
"Most customers feel very safe shopping in person as we require masks and distancing", shared Szarkowski.  But, for those who prefer, the markets are offering online ordering with curbside pick-up in a few locations this year.
Online Ordering & Curbside Pick-Up
Curbside pick-up is available at the Glen Arbor and Northport locations. Pick-up is between 9-11am and orders may be placed online the week prior. An updated product list is provided online weekly. For more information visit SHOP NOW.
Friends of the Market
Show your support of our local farmers by becoming a Friend of the Market. Your donation will support the market promotions, special events, and children's programming for the Leelanau Farmers Market. Click here for more information.
For updated information from Leelanau Farmers Market, follow them on Facebook or Instagram.
Tags: