Schaub Team
Blog
Posted by Jamie Jewell on Oct 23 , 2020 - 10:00 am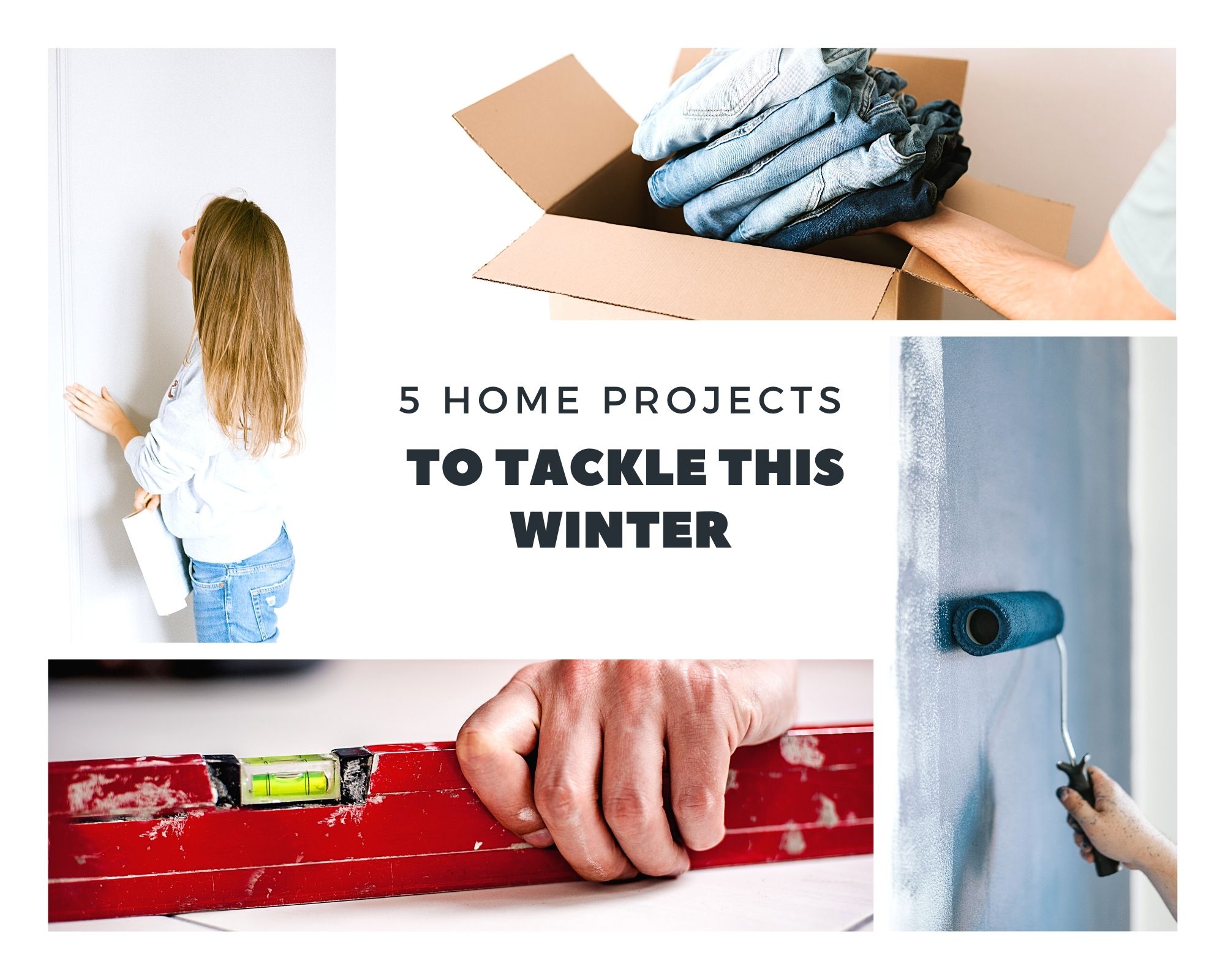 Shorter days and colder temps have us thinking about winter projects for the home.  Winter creates the perfect opportunity to tackle some home improvement tasks that will pack a punch and help you enjoy spending more time there.  Here are our top 5 ideas to get you started.
Repaint – New paint is one of the most inexpensive ways to give any room a new look. Our friends at Northern Building Supply offer top brand paints and all the needed supplies. They also have an interior designer at their Suttons Bay store who can help choose the correct paint and color to achieve a look you'll enjoy for years.
Declutter – Did you know that January is "Get Organized Month"? Devote time each week to declutter and organize each room in your house. Don't try to tackle the whole house at once. You'll get frustrated, burnt out, and likely abandon the project before you've accomplished what you want. Pick a room, a closet, or just one shelf, and keep at it until it's done. For items that are in good, used condition consider selling them at a local consignment or resale shop. Or donate unused goods to a local charity. Some of our northern Michigan favorites include Jaffe's Resale & Consignment in Lake Leelanau, Father Fred, and Women's Resource Center, both of Traverse City. Another seasonal event to help those in need is the Leelanau Coat Drive. Gently used coats for all ages can be dropped off a Riverfront Pizza in Glen Arbor for distribution by Glen Lake Reform Church to those in need.
Winterize your home – Take some time to inspect seals on your doors and windows. Check your attic to determine if there is proper insulation. Switch your ceiling fans to run clockwise in the winter to recycle warm air that has risen to the ceiling. And, don't forget to clean your chimney flew!
Update your bathroom – According to Money Crashers, updating your bathroom with relatively simple tasks like replacing a faucet, re-grouting tile or repainting are great projects to take on in the winter because, they said, "…once done, you can appreciate your handiwork every single day." And, they provide some great tips to remodel any bathroom on a budget.
Minor kitchen remodel – The ROI with a typical kitchen remodel is 77.6%, according to a recent article in Bankrate. A modern-looking and functional kitchen can boost the enjoyment of everyday tasks such as cooking and promote a dedicated gathering space for your family. You might also consider replacing aging appliances with more energy-efficient models, painting or refacing cabinets, updating lighting, replacing hardware, and repainting walls.
For more home remodel ideas, visit our Pinterest board "Home Decor Ideas".
Tags: