Schaub Team
Blog
Posted by Karyn Stoops on Jun 16 , 2021 - 07:26 am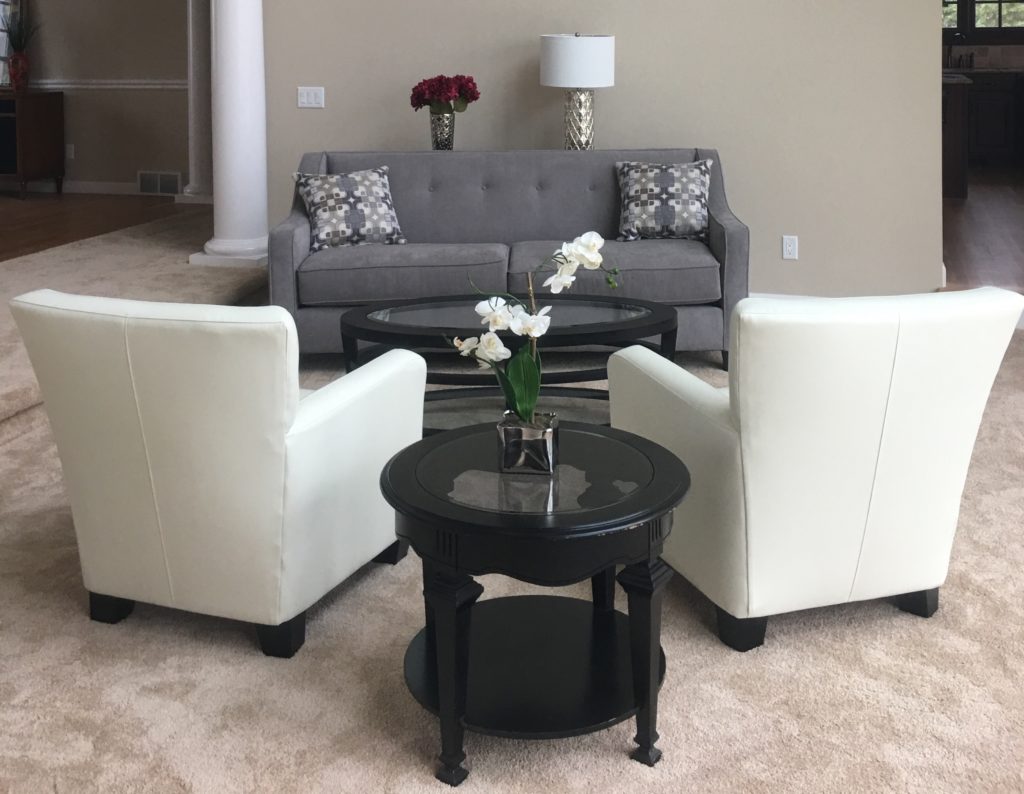 Are you planning to sell your home?
It only takes a few seconds for a buyer to form an opinion about a potential purchase.  And more than ever, that process begins virtually.  With the quick click of a button, a buyer could pass on your property if it lacks that immediate appeal. Whether skimming through real estate online or viewing in person, thoughtful and strategic home staging allows for the best first impression possible.  Not only will the positive features of the property be highlighted, but its flaws will be easier for a buyer to overlook.  In addition, odd spaces are transformed into usable and attractive rooms that will photograph significantly better.  A well-photographed home is an absolute must today and the first step to impress. Professional home staging is key to selling a home quickly and for the most profit.

Staging vs. Decorating
Home staging is a process to prepare a residence and make it more appealing prior to being placed on the market.  Staging is not the same as decorating.  While interior decorating is promoting a homeowner's personal style, staging ensures your home will appeal to the majority of buyers looking for their forever home.
Occupied and Vacant Staging
There is a wide range of services available when it comes to staging a home for sale.  A consultation with a professional staging team will help determine what is best suited for your property.  
Occupied Home Staging is typically done when the sellers continue living on the property during a sale. Stagers will work diligently on several aspects such as decluttering, depersonalization, furniture placement, color palette, etc. to make a home feel clean, updated, and inviting.  Attention to detail can make a world of difference in a real estate showing. 
A tip from the Pros: Buyers have a difficult time envisioning a child's space being used as an adult living area.  Clearing and storing toys and clutter during a sale is critical.  A fresh coat of paint and furniture placement are very inexpensive ways to transform a play area and showcase the room's full potential to buyers of any age.  
Vacant Staging is provided when a seller is no longer living on-site and the house sits empty. Beautiful furnishings and accessories are carefully planned to complete high-impact spaces such as the living room, master bedroom, and dining room. Not only will this "wow" most buyers but also create an emotional attachment to the home which has a higher likelihood of resulting in an offer.  
A tip from the Pros: Vibrant and bold paint colors have the potential to deter a buyer.  Not only is it likely that you do not prefer the same color palette, but most will view it as more work and money out of pocket.  Neutral colors will help the positive features in the house be the star of the show and create that fresh, move-in-ready feeling!

83% of buyers agents say that staging makes it easier for buyers to visualize a property as their future home. 
Time & Money
More than half of seller's agents say staging decreases the amount of time a home spends on the market.  As we all know, this also translates into the end profit.  Relative to the amount of time and money involved, professionally staging a home may be one of the most worthwhile preparations of your most valuable asset.  Buyers will be impressed, and there is increased potential for not only more offers, but at a higher amount.
About Chic Design Company of Traverse City
Established in 2016, we are your local staging experts offering a wide range of staging and design services.  Our mission is to create beautiful and intentional spaces in order to showcase a home in its best light possible.  Our professional team is ready for any project-big or small.  Please visit us at www.ChicDesignCompany.com to learn more about us or call for a consultation at 231.620.0201
Tags: