Schaub Team
Blog
Posted by 9&10 News on Aug 19 , 2021 - 10:56 am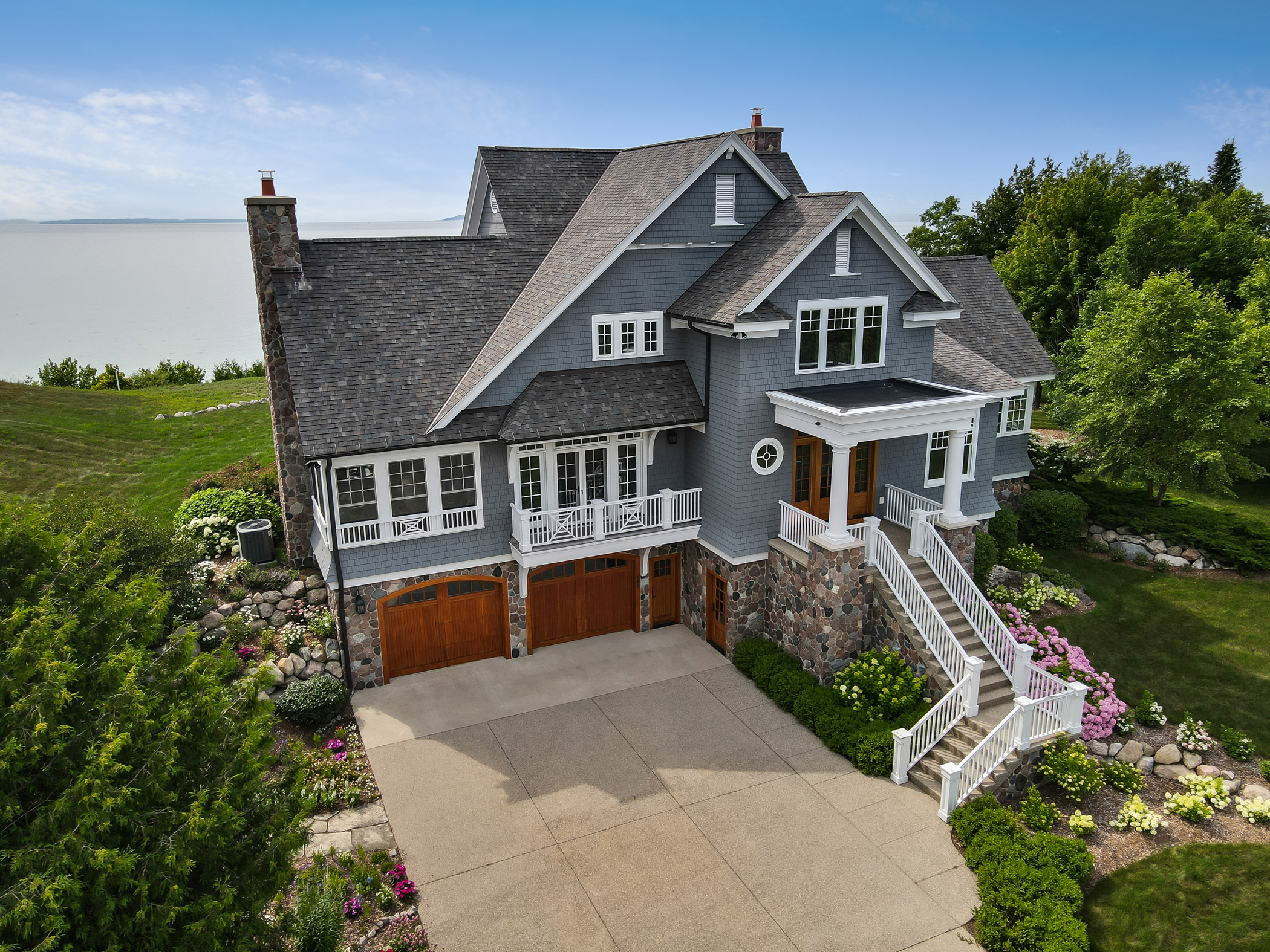 Featured on 9 & 10 News on August 16, 2021, by Whitney Amann, Jeremy Erickson.
For this week's Amazing Northern Michigan Homes, Whitney Amann and photojournalist Jeremy Erickson take you to Leelanau County for an incredible home with a terrific vantage point of Lake Michigan.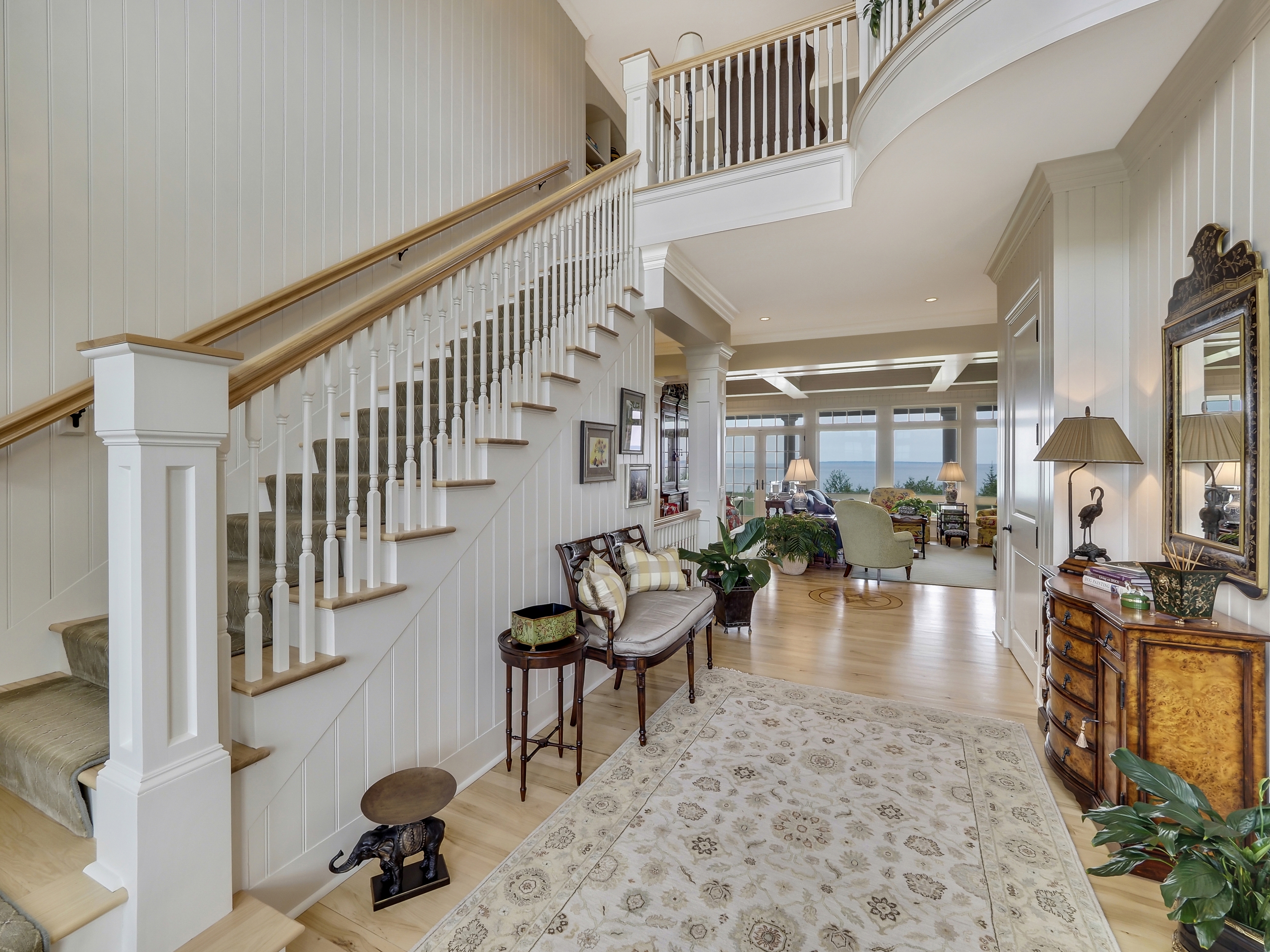 "The parcel itself is about 3.7 acres with 250 feet of private frontage on Lake Michigan and there's a long, winding drive that comes up to this very custom detailed home," said broker and owner of Schaub Team Premier Realty, Tim Schaub.
This exquisite three-bed, five-bath home is gorgeous inside and out.
A quick look around the main floor and you'll see that this cozy home is brimming with beautiful details.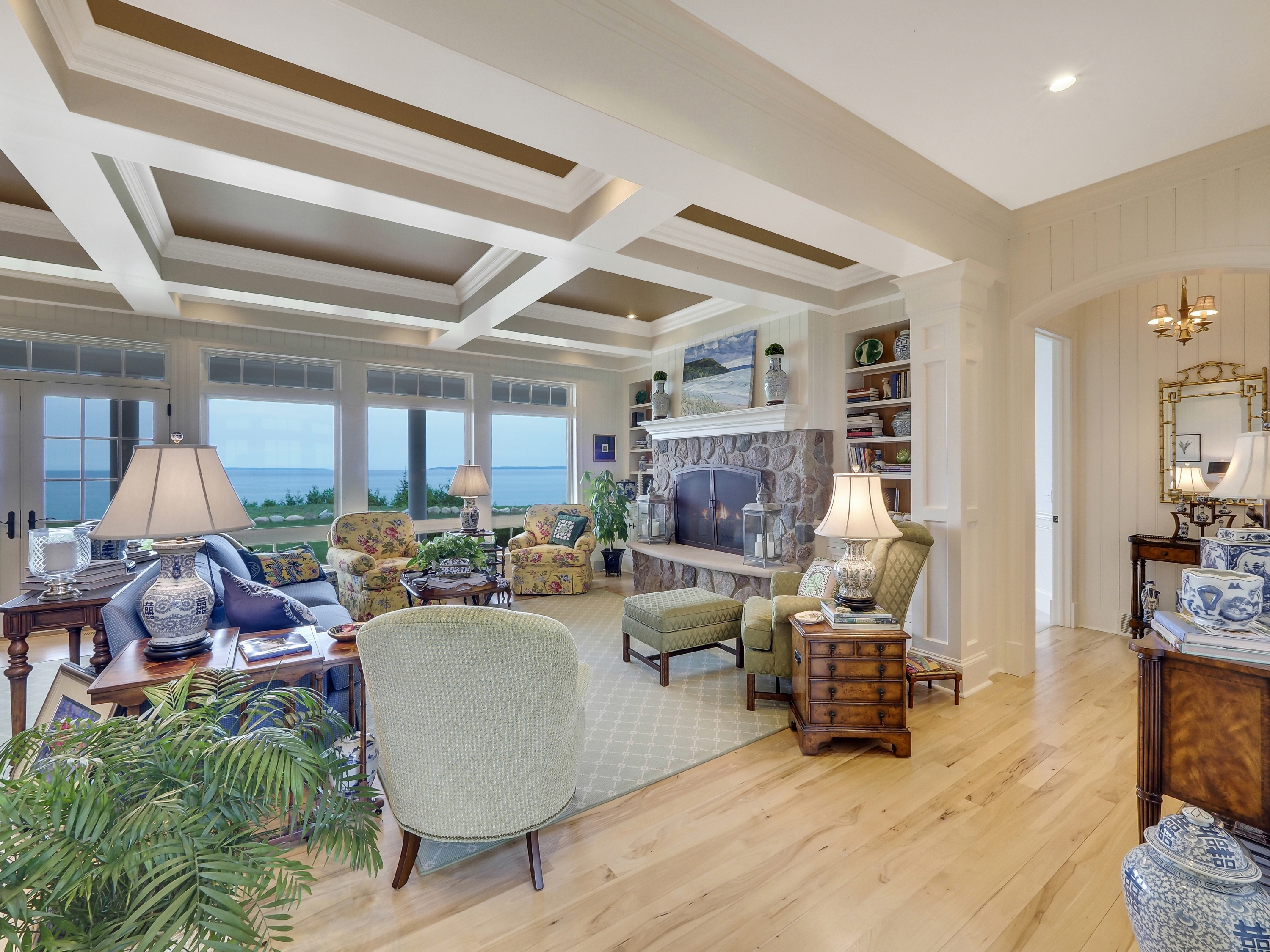 "So when you enter in the foyer or you look immediately at Lake Michigan and you see it through the living room and the living room also features a split stone fireplace," he said. "There's hickory flooring throughout the main floor. The kitchen has marble countertops and it has great views out with a large island as well. Outside of the kitchen, there is a three-season room with mahogany floors and also another wood-burning fireplace. There is also a library off the foyer."
The beautiful living spaces and kitchen all lead out to the pleasant, covered back porch with its amazing view of Lake Michigan.
Another fabulous highlight of the main floor is the stunning master suite.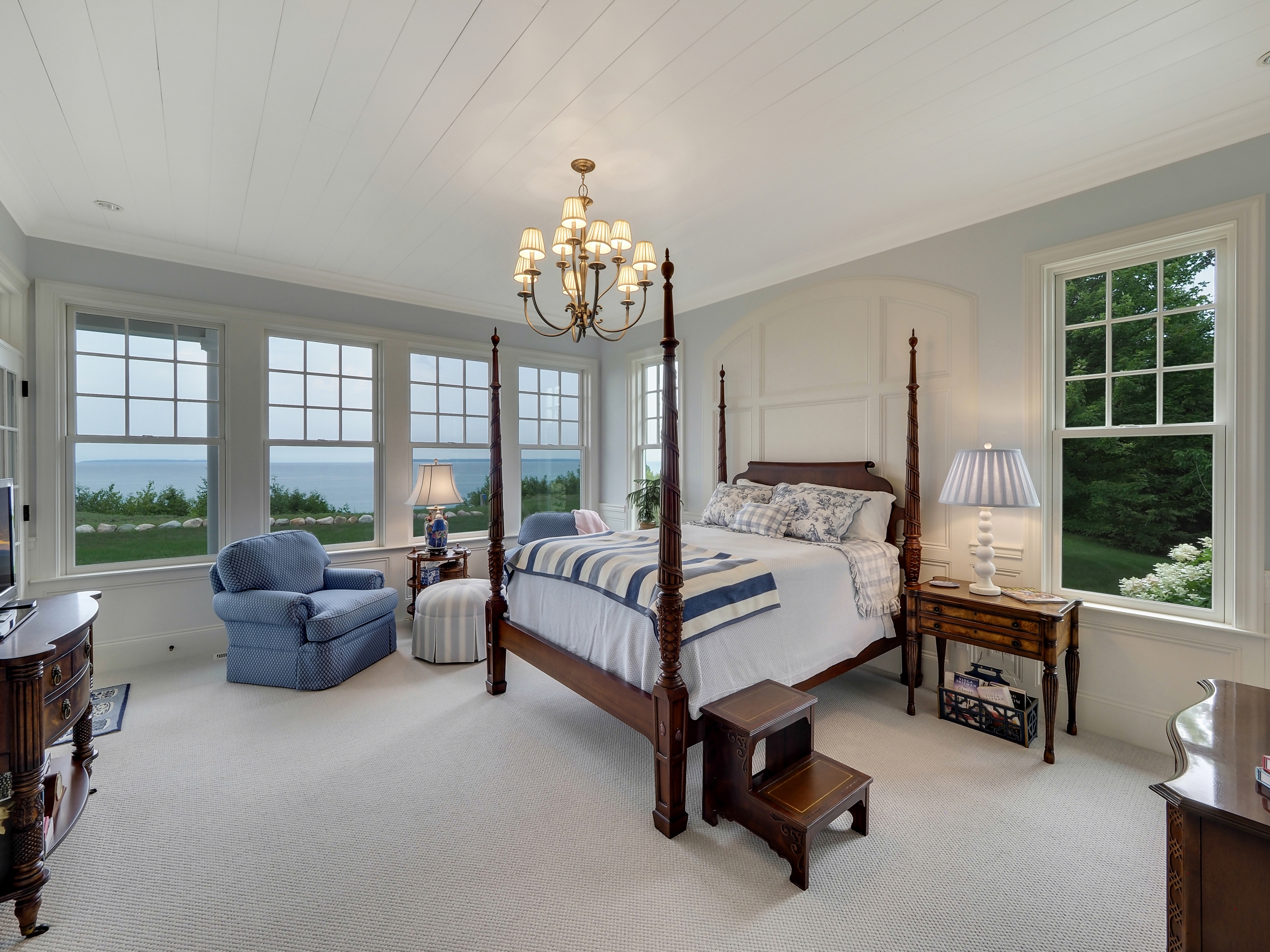 "The master suite has a door also to the front porch and it has its own en-suite bathroom," said Schaub. "All the countertops are marble, including the floors and the showers. That's the same as the two en-suite bathrooms upstairs as well. Everything is marble as far as countertops, flooring, and showers."
In addition to the amazing marble features in the two spacious, upstairs, en- suites, the second floor has its own set of awesome features including an incredible spot to relax and enjoy the view.
"So upstairs there's a sitting area with some custom-built in cabinetry and storage and there's a covered porch with some incredible views of Lake Michigan," he said. "There's just world-class views throughout this house in every room."
Click here for the listing and click here to watch the video segment of this Amazing Northern Michigan Home.
Tags: