Schaub Team
Blog
Posted by Emily Tyra on Dec 22 , 2021 - 10:11 am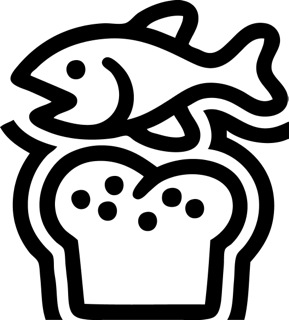 Leelanau Ticker Article from Wednesday, December 22, 2021
Written by Emily Tyra
Well, Leelanau County, you survived the chaos of last week's winds and days-long power outage, and not without some bright spots: Volunteers staffing warming stations; a four-person crew clearing 40-plus downed trees from the Sleeping Bear Heritage Trail; the oven mavens at 9 Bean Rows baking loaf after loaf of "Power Bread" to give away to those with no electricity, along with the note: "Stay warm and take good care of each other!"
Gratefully, it doesn't take a big storm to prompt kind acts among Leelanau neighbors. They're happening all the time, and here's proof:
This is Glen Arbor: I was finishing up some Christmas lights and didn't want to bother anyone to help me with the last little bit. It all involved standing on a stool ... out of nowhere Liz Erdman from Inn and Trail Gourmet pulled up. Tall, wonderful Liz said, 'I'll do that for you!' I'll pay her back by buying lots of the delish frozen gourmet dinners she and her partner Julie sell. I love Glen Arbor. —Lissa Edwards, owner of Glen Arbor Wines
At the food pantry this past summer, Pam and Steve Bardenhagen (of Bardenhagen Berries) donated enough strawberries for about 70 to 80 people. The strawberries were beautiful, glistening, fresh and sweet, a feast for the eyes. When neighbors walked in the door and saw the berries, I heard several 'Wows!' People were excited and felt cherished and loved by the simple gift of red, local, just-picked berries. The Bardenhagens went out of their way in a very busy time for them to bring joy to people's plates that day. At the food pantry, I also often see April Missias from Leelanau Senior Services come in with an elder. The way she moves around with people shows her love and respect. She recently brought a gentleman in, and she knew just how to be with him, to maneuver him through an awkward situation. I am touched by her caring and wisdom and filled with a sense that I want to be just like her! —Anneke Wegman-Plamondon, Leelanau Christian Neighbors Food Pantry Volunteer
We are thankful for our amazing customers, [however] late summer we were starting to feel bogged down with less-than-ideal interactions with people who just seemed like it was their mission to make anyone they came in contact with miserable. It starts to take its toll. One day, Jessica Alpers of Red Path Orchards showed up at our shop in Fishtown with a huge bag of apples and the sweetest note to lift us up. I still have the note even though the delicious apples are long gone. Those moments of people in the community saying 'hey, I see you — you are doing a great job,' ... to me that's what being a Leelanau local is all about — lifting each other up. —Annie Lang Hartman, owner of Compass Paper Co., Leland
When I walked into Lylah's yesterday, [owner] Cindy [Henderson] had put on the permanent sandwich board my favorite special — the grilled tuna and Swiss — listed as the "Not Tuna Schauby." When we saw a sandwich named after the Schaubs, my partner Tim and I came to the quick conclusion we wanted to do something more. Now, when someone buys the sandwich, Schaub Team Premier Realty will donate $1 to Blessings in a Backpack, which provides a backpack of food to get kids through the weekend. It's hard to be okay with over 230 food insecure kids in Leelanau County. This is a win-win: people can support Lylah's; children of the county will get needed nutrition. —Roger Schaub, co-owner at Schaub Team Premier Realty
Today's political climate has become increasingly polarizing, and because he is an elected official, Sheriff Borkovich is a political figure. But politics aside, it needs to be mentioned that he remains steadfast with his support for Michigan law enforcement agencies and veterans of our beloved armed forces. Just this past year, one downstate sheriff's office experienced three separate tragedies, two of which occurred almost on top of one another. Sheriff Borkovich was in early each day armed with a sympathy card seeking signatures from his illustrious employees and colleagues. Some departments experience setbacks that are less detrimental; for example, a failed millage that was needed for operations. Sheriff Borkovich is quick with a phone call of support, not only to show he truly cares, but to offer his assistance.
It is no secret that the sheriff is an avid hunter, and he volunteers his time to organize hunting excursions for groups of disabled veterans. He is only there to assist and leaves the trophies to those he guides out into the woods. The prizes he takes from these excursions — photographs — are equally important and exciting for him. The sheriff cares about the people in this county and throughout the State of Michigan. He shows it every day. —Matt Ansorge, Director of Emergency Management/911, Leelanau County
The biggest and best random acts of kindness in Northport are the businesses working together to help each other out, whether it's lending the NPG yeast, borrowing jalapeños from the Garage Bar, trading gloves with the New Bo, or the Mitten and Big Hot Woody crews working together to ensure everyone is having a wonderful time. Sometimes, it's [local resident] Keith Shiner stopping by to drop off a cool rock. It's people who make deliveries on bicycles to their friends working hard around town. It's Pauli Penning offering to buy someone's pizza because they forgot their wallet. It's Shawn Santo at Porcupine, spreading love with little gifts and treats for my child. It's the staff at Pennington Collection, who are so helpful and kind. Working centrally in Northport gives us the chance to see kindness, every day. We have to work together to keep our little town alive, and we work hard to do so! I can only hope that the kindness continues to spread in Northport. —Heidi Thomas, manager of the North End Pizzeria - Home of the Big Hot Woody North End Pizzeria
In early December, one of Santa's elves stopped by and asked us if we would put one of Santa's mailboxes in our front yard for the children in Leelanau County to drop off letters. Of course, we said, 'Yes!' The box is red, and we put flashing LED lights on it. Anyone can stop by with letters at 9425 S. Lake Shore Drive in Cedar. We love watching a car pull up and kids jump out and put their letters in — so much fun! My husband and I help Santa write children back when they include their address. The last day for letters is Dec. 23, 10 pm. —Cathy & Paul Fialon, Cedar
The kindnesses don't stop here. Read on for more bright spots in December's shortest days.
Tags: