Schaub Team
Blog
Posted by Seth Murphy, Guest Blogger from Papadiy.com on Jun 08 , 2022 - 09:22 am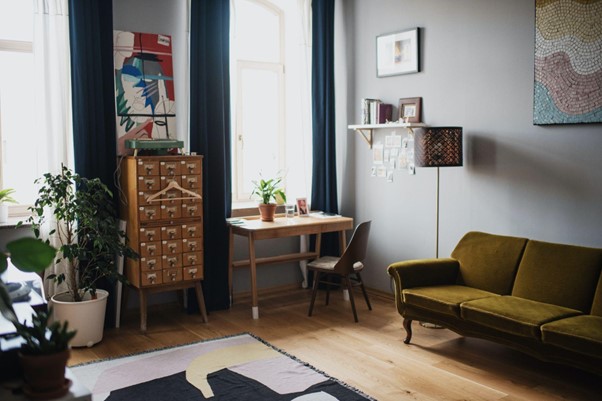 Working from home gives you the convenience and freedom of organizing your schedules as per your preferences. Even with the freedom, you have to ensure you maximize your productivity.
How will you boost your productivity? By ensuring your workspace is more comfortable and very convenient. Schaub Team Premier Realty outlines some compelling ways for setting up your remote workspace.
Making renovations to your current home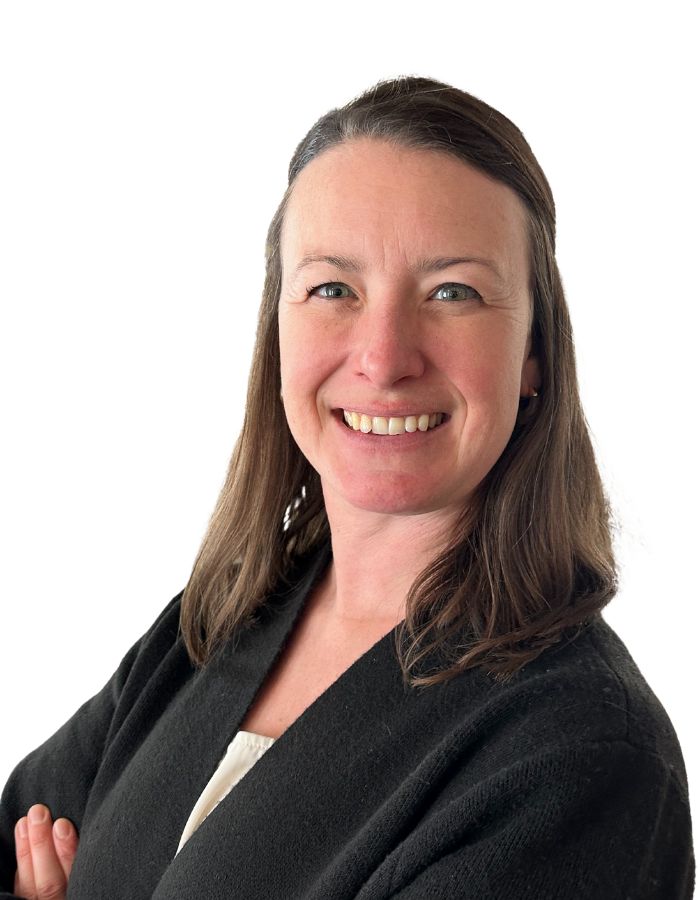 You might want to consider modifying your current home to meet your office needs and give you a comfortable working space. You can achieve that by:
Gather your tools
Identify the tools you will need for your home office. You might need a small desk for your computers, a larger table or workspace. If you are an artist, a workspace is necessary for your artwork.
Consider file cabinets for your documents and file storage communication devices if you communicate a lot with your clients or your boss. Specific measures like soundproofing your room might apply to podcasters, notes Castos.
Working area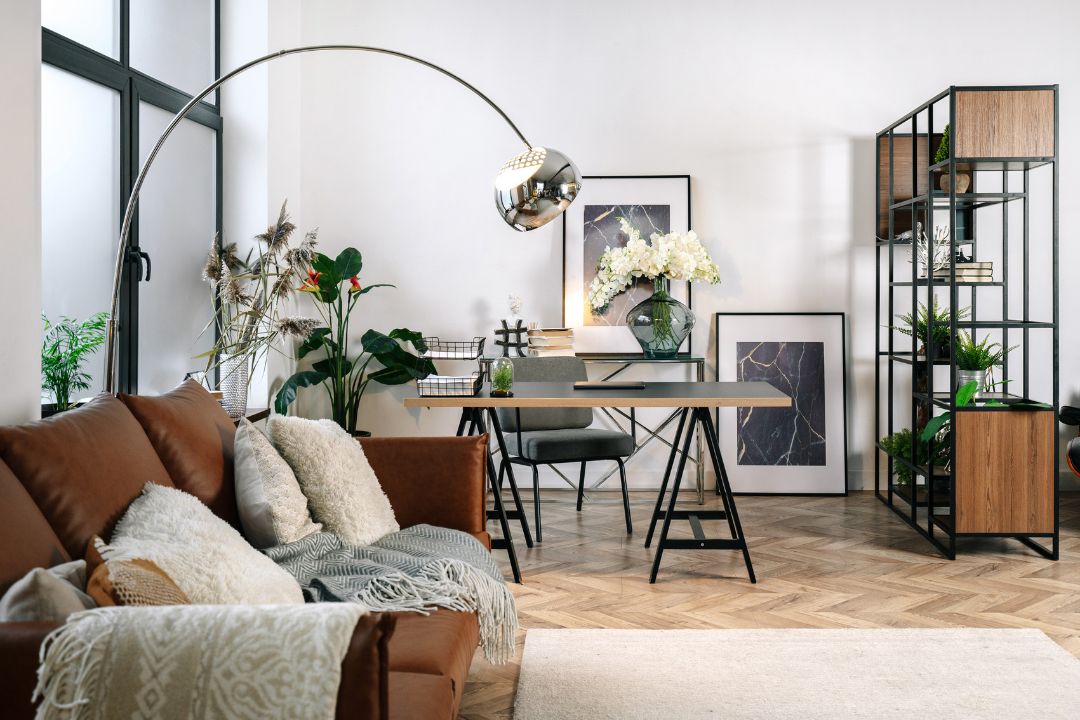 A well-lit quiet room will give you a comfortable and active working environment. Your working area should be accessible to natural and warm daylight to promote relaxation and improve alertness and productivity. A few houseplants and nature paintings help to bring in a little Mother Nature as well.
This Old House suggests adding a door to your space to keep you from other family members' distractions. If your work entails meeting clients, a room next to the front entrance is ideal for you. On the other hand, a room away from any movement, like the closet or the basement, is ideal for podcasters.
Your room should also be free of clutter, which can cause stress. You can use technology to your advantage in this regard when it comes to reducing paperwork and the need for so much physical filing. For example, cloud bookkeeping software retains your files and documents digitally, accessible via the cloud. This arrangement allows you to easily organize and maintain all your accounting documentation while keeping clutter in your office space to a minimum.
Buying a new home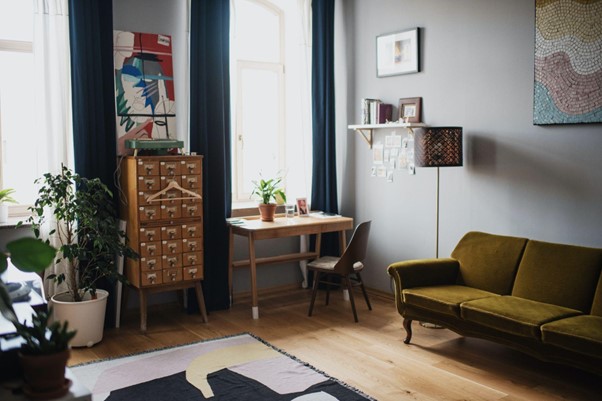 You could be living in a small rented apartment that doesn't allow you enough space to accommodate all your office needs. Buying a new home with Schaub Team Premier Realty is an excellent idea for you. A home with an office is ideal. It will save you from all the time and labor you spent designing a working space. You will get the freedom of decorating, organizing, and installing the shelves as per your preferences.
It is advisable to research home prices for properties that are more spacious for your office needs, allowing you to perform all your office tasks conveniently and giving you enough space to accommodate your clients. Aspire North Realtors reports the following year-to-date median residential home prices: Leelanau County $410,318, Grand Traverse County $383,508, and Benzie County $268,676.
Homes with an office come with the office area separated from the rest of the house to protect you from distractions, and all-in-one storage for all your office essentials, the room could also be used as a study room, and you get the privacy for total concentration and productivity.
Redesigning your current office
To boost your productivity, designing a more comfortable office is vital. Consider the following for improved comfort:
Location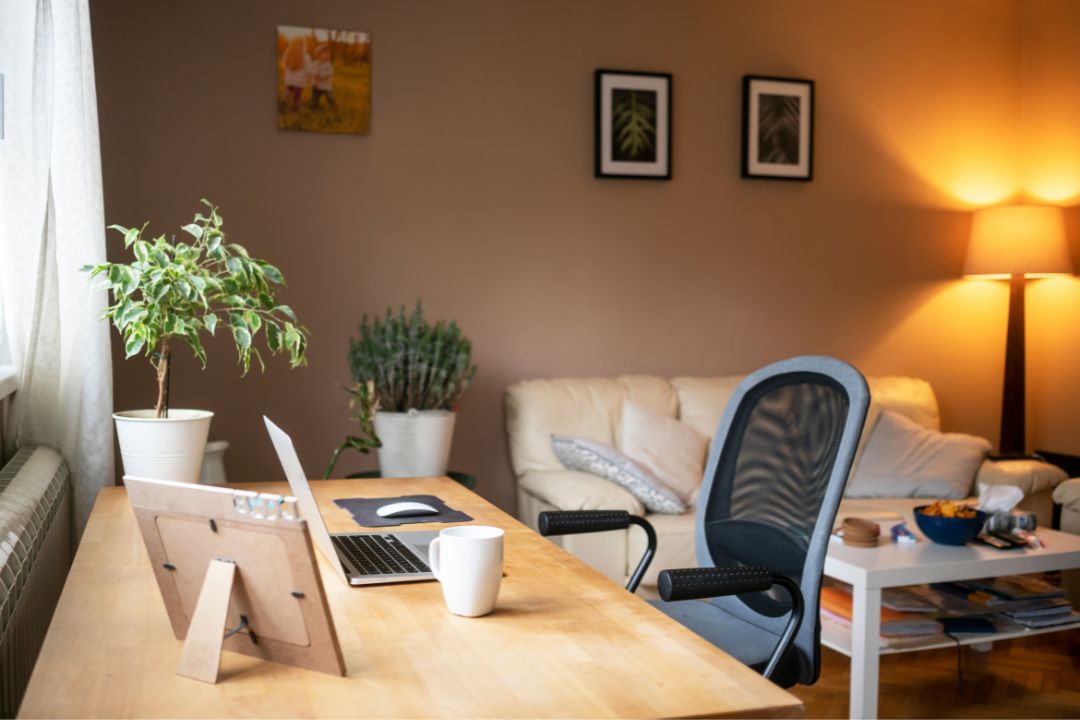 It is important to consider a perfect location for your office since you will spend most of your time here. Don't deny yourself space. Your office space should be like other rooms in the house, not some tiny corridor or unused guest room. Your working space should also be able to withstand distractions.
Invest in a great chair
A comfortable chair will allow you to work for long hours and be more productive.
Add flair and inspiration
Decorate your space with artwork if you love art. Add indoor plants for fresh air, boost your mood and improve productivity. You can also consider adding family pictures to give you more inspiration.
Give yourself a view.
An exciting view will help boost your mood. Consider arranging your chairs facing the window. Natural light is as essential as it makes you more active. If you don't have a view, you might consider adding a framed family picture.
Paint the walls
Paint the walls with the warm colors you love, making your space feel more comfortable and homier.
Conclusion
A comfortable working space boosts your productivity and allows you more working hours. Invest in these ideas to establish more comfort and high productivity.
Whether you're looking for a permanent residence, a second home, vacant land, or an investment, the Schaub Team Premier Realty is here to help. Connect with us today! 231.883.3545 or 231.883.4644
Tags: