Schaub Team
Blog
Posted by Alan Campbell, Leelanau Enterprise on Dec 29 , 2022 - 10:59 am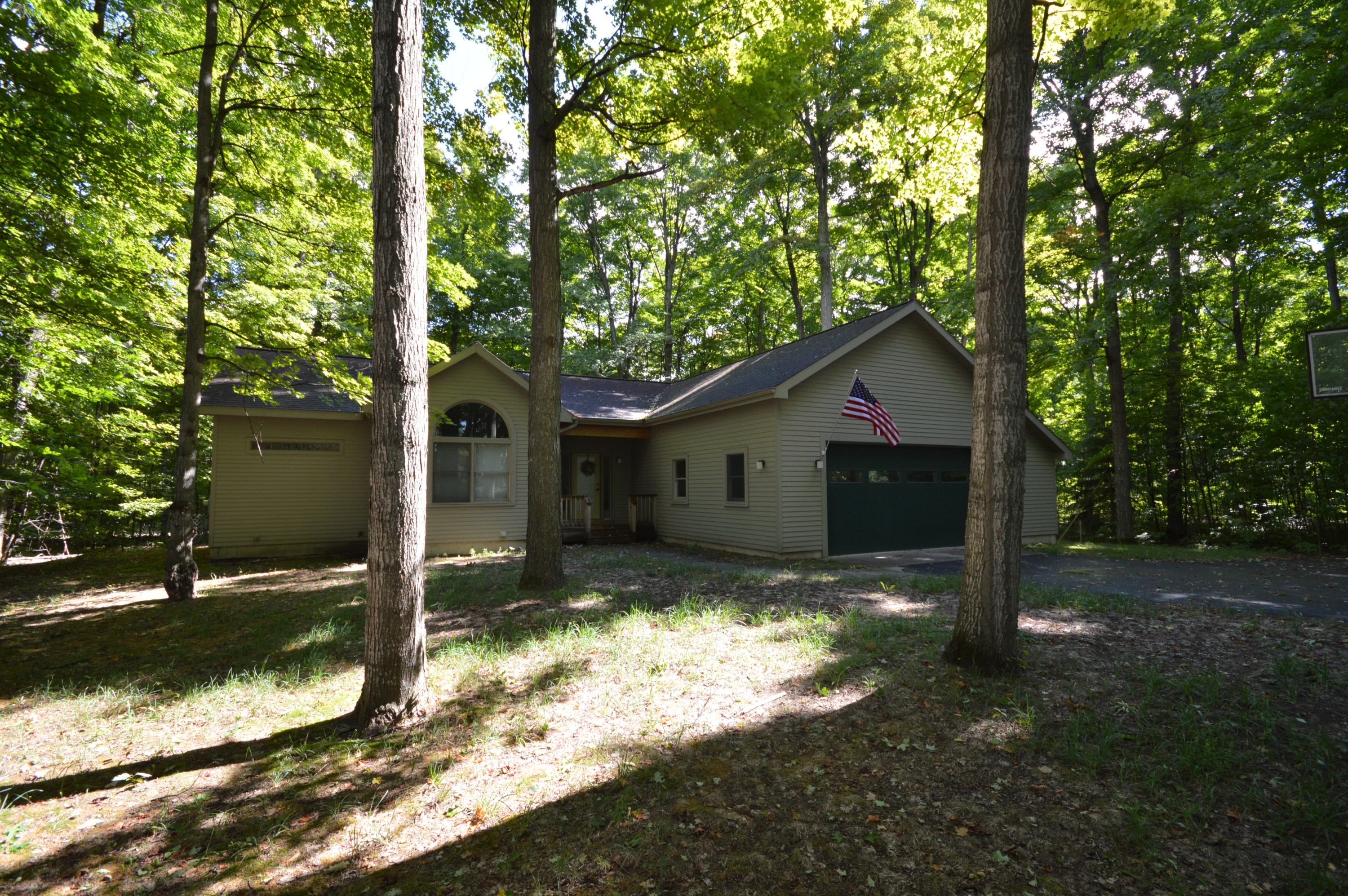 Article was written by Alan Campbell in Leelanau Enterprise December 29, 2022 edition.
Last month was a bust for home sales in Leelanau County, with fewer transactions recorded than at least during each of the past dozen Novembers and possibly since records have been maintained.
Just 19 housing units exchanged hands in November in all of Leelanau.  While December and year-end figures won't be compiled for a couple more weeks, the present month is playing out to be about as quiet.
Realtors across the county are selling fewer homes, but many of those sales are providing big payouts for homeowners.
"December might be as slow as I've seen in 21 years," said Roger Schaub, who shares broker/owner duties of the Schaub Team Premier Realty with his brother, Tim.  "Usually Decembers are strong with people buying and selling for tax purposes...we still have more buyers than sellers."
The Schaub Team handled 15 sales during the past two months, with six of them topping $1 million.  While home sales have tanked across the nation due to a quick climb in interest rates, the Leelanau market continues to face a different challenge: Too much demand for too few homes.
Many of those homes that do come on the market are being snatched up by wealthy suitors who have no need to fuss with mortgages.  According to real estate agent Pam DePuy of The Martin Company in Glen Arbor, 10 homes were listed and sold on Glen Lake last year - all for cash.  Their prices varied from $1.7 million for a home on Little Glen to a substantial property on Big Glen for $3.37 million.
A sharp uptick in pricing - the average sales price for the first 11 months of 2022 jumped from $574,272 to $758,394 over the previous year, or 32% - is keeping even millionaires out of their dream homes.
"I have 25 to 20 possible purchasers.  They may be million-dollar buyers, but most aren't $2 million to $3 million buyers...but with the lack of inventory, prices have just skyrocketed." DePuy said.
A home on Little Glen that DePuy listed on December 13 for $2,295,000 serves as an example.  Not long ago lakefront property on the smaller basin of Glen Lake struggled to top $1 million.  DePuy's listing off Day Forest Road drew competition from two buyers who upped the price to $3,340,000 before a contract was signed six days later.
It was the last active listing on Glen Lake.  Now there are none.
Ann Marie Mitchell of Northport is also a veteran Realtor, having started in the business alongside DePuy selling condominiums at The Homestead in Glen Arbor.  Mitchell, an agent since 2000 with Coldwell Banker Schmidt Realtors, listed a home and a vacant parcel in Leelanau Township before the holidays.  They were both under contract, one at full price and the other over the list price after multiple offers were submitted. 
The sale of the home, which was listed at $488,000, was somewhat out of the ordinary in the Leelanau market of today.  The high bidder had secured a loan guarantee, and the couple plans to live in the dwelling.  Many home sales result in short-term rentals that may pay off mortgages but alter the personalities of neighborhoods.
"We all know the impact of short-term rentals in Leelanau County.  The beauty here is that you don't have to be on the water to enjoy the water.  I understand why people buy them, but it does eat up the inventory," Mitchell said.
With few listings for comparison, Mitchell said pricing the home was difficult.  Only six homes were listed in the county for between $400,000 and $500,000, and three were under contract.  "If you have a superior property, meaning the land is of quality and there is a quality structure, and there is no inventory, then it's what the market can bear.  I have found that it's very difficult to price homes," Mitchell said.
During November, the 19 home sales generated $15.1 million - the lowest dollar volume for the month in five years.  Some 38 homes sold for $20.9 million in 2021, and 58 homes sold for $32.7 million in 2020.
Despite the drop-off, 2022 is positioned to become the second or third biggest year in dollar volume for home sales in the county.  Through November, some 342 units had sold for $259.4 million.  During the same period in 2021 - which set a new record for dollar volume - 492 homes sold for $282.5 million.
During the first 11 months of 2020, some 511 homes tallied $256.2 million.
Average home sale increases moderated elsewhere in the five-county service area of Aspire North, the multi-listing agency for Grand Traverse, Antrim, Benzie, Kalkaska, and Leelanau counties.  The average price of homes in the region fell from $447,537 to $437,636 from November 2021 to last month.
The median average price, meaning that half of home sales were greater and half were lesser, increased from $324,750 to $328,000.  The median average for just Leelanau increased from $522,500 in November 2021 to $562,000.
Realtors interviewed for this story saw no change coming soon for the county home market unless national or world factors came into play.  Pressure continues from not only buyers in Midwest markets such as Chicago, Detroit, Cincinnati, but lately the East and West coasts.
"California thinks we're cheap," Schaub said. "There is still value in buying existing homes when you look at building costs that went up right along with home prices.  The building trades - and we have some of the best in the state - are booked out for quite a while." 
Tags: