Schaub Team
Blog
Posted by Jamie Jewell on Jan 14 , 2023 - 10:30 am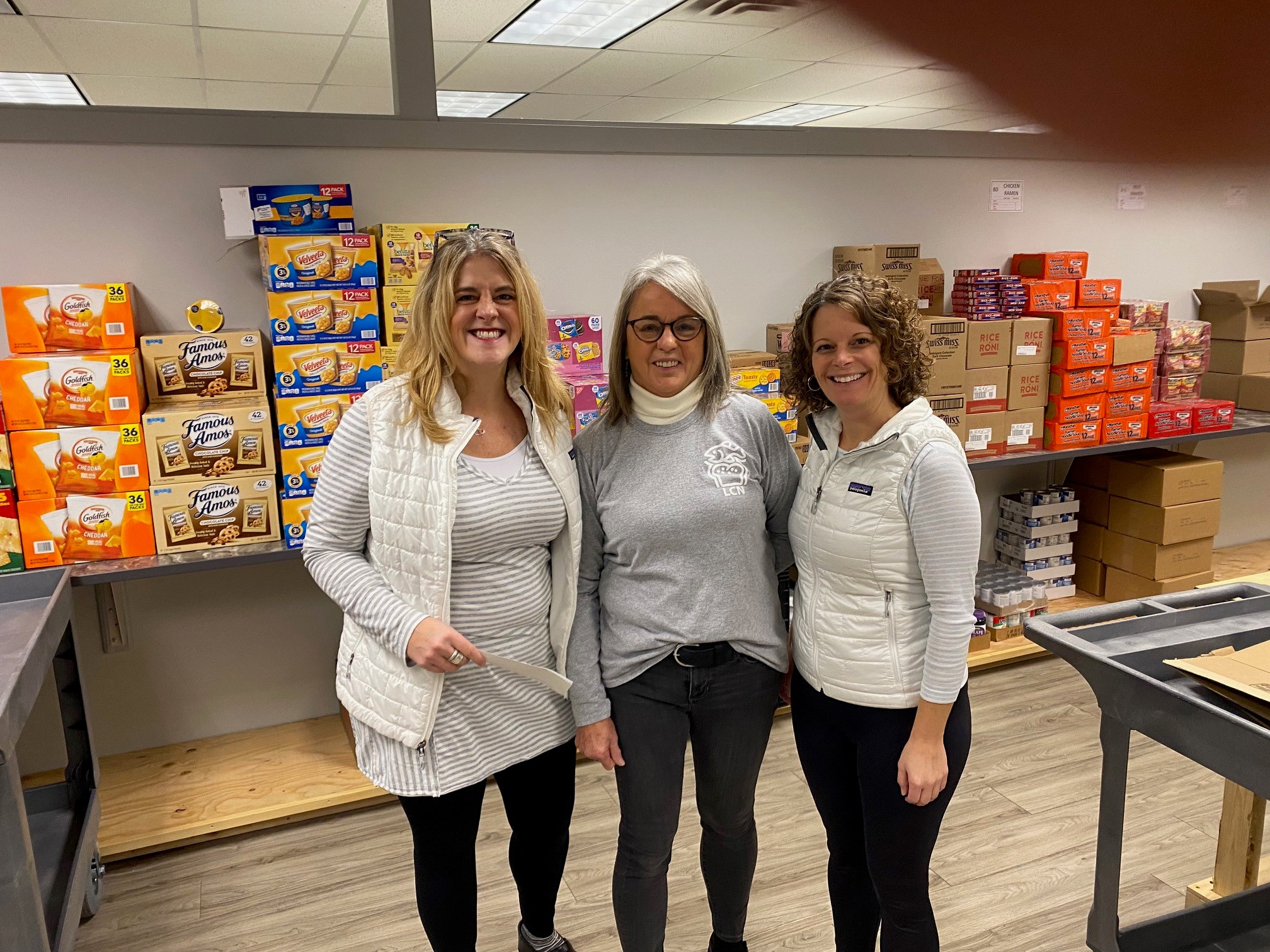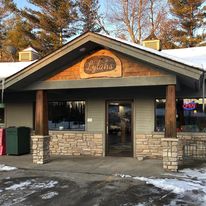 Last year, when Roger Schaub, Broker/Owner of Schaub Team Premier Realty walked into Lylah's sandwich shop in Suttons Bay and saw that his favorite special "Grilled Tuna & Swiss" had been put on their permanent sandwich board as "Not Tuna Schauby" he was inspired.  Cindy Henderson, Owner of Lylah's cleverly named the sandwich after Roger because he always ordered it when it was available.  "We decided to put it on the menu and in fun named it after him", Henderson explained.
"When I saw the sandwich named after us, my partner [and brother] Tim and I came to the quick conclusion that we wanted to do more", stated Roger.  Schaubs decided they would donate $1 for every "Not Tuna Schauby" sold in 2022 to Leelanau Christian Neighbors, Blessings in a Backpack program.  Roger learned more about LCN's program and the impact on our local children facing food insecurity while attending a Rotary meeting.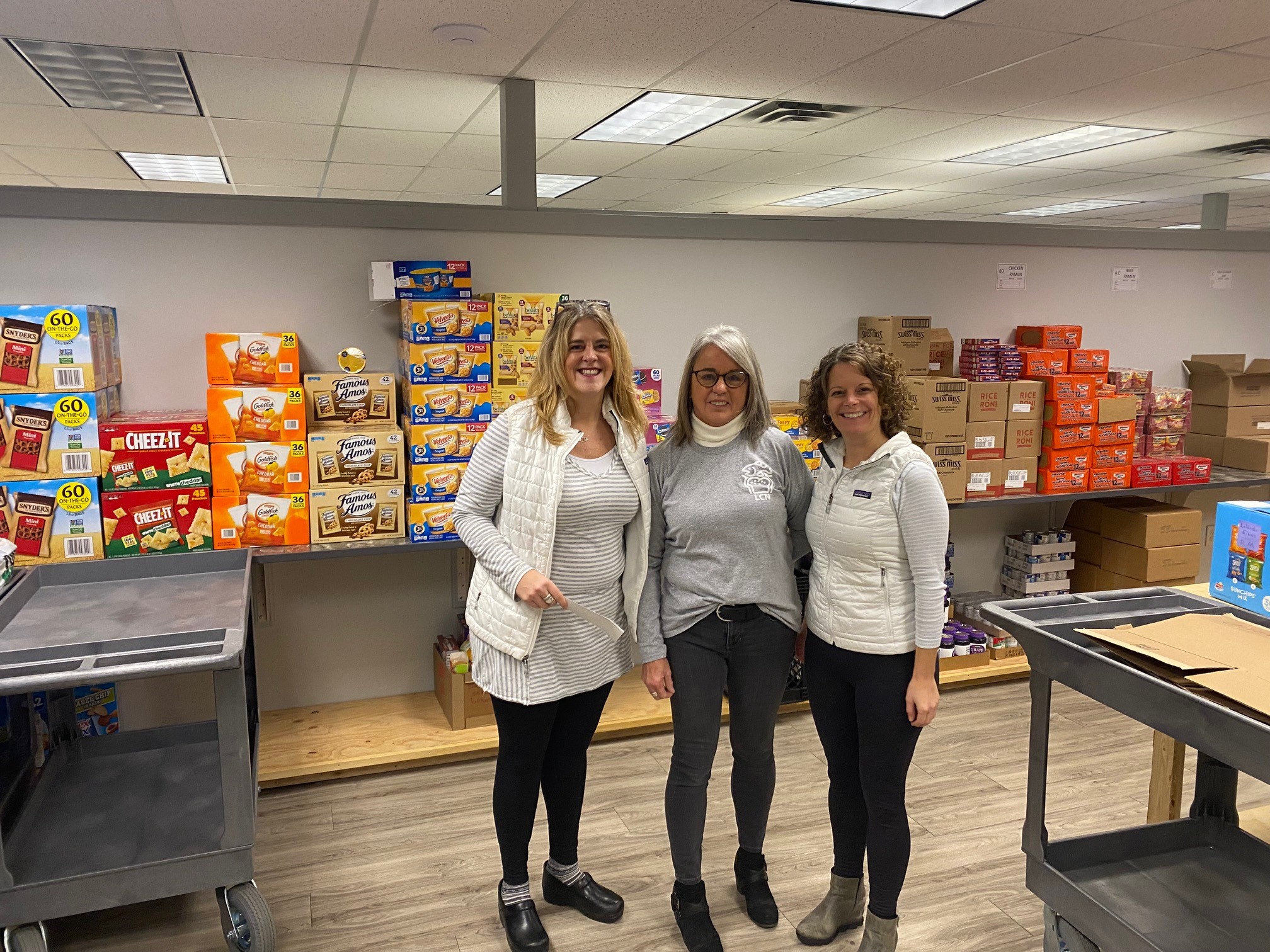 Melanie Schaub and Jamie Jewell presented LCN with a check for $682 on Monday, January 9, 2023 on behalf of the Schaubs!
Blessings in a Backpack provides a backpack of food to assist children who face food insecurity throughout Leelanau County throughout the weekend.  The program currently serves approximately 230-250 children weekly during the school year. 
Mary Stanton, LCN Executive Director shared, "The donation of $682 will provide 5 children food on the weekends throughout the school year!"  "We provide bags of food each week to our elementary and middle school children and snack/hygiene boxes for our high school students," continued Stanton.  "The support of our giving community is what makes this possible!"
As lifetime residents of Leelanau, Tim and Roger started their brokerage in January 2018 with their niece Melanie.  They have a combined 64 years of real estate experience.  Since 2018, they have strategically assembled a team of professionals with a range of knowledge and extensive experience across many fields including sales, marketing, administration, and real estate law.   The team comprised of ten members includes Associate Brokers: Tim Schaub, Roger Schaub, Tim Haring; and Licensed Agents:  Melanie Schaub, Jamie Jewell, Joe & Greta Campo, Greg & Mary Kuntz, and Jeff Baja with offices in Suttons Bay and Leland.
Schaub Team Premier Realty provides real estate services for Leelanau County and the surrounding Grand Traverse regions.  The team is committed to building relationships to better understand the needs of buyers and sellers with a dedication to providing the best service in the industry.  For more information visit their website at SchaubTeam.com.
Tags: