Schaub Team
Blog
Posted by Suzie Wilson on Jun 09 , 2023 - 07:20 am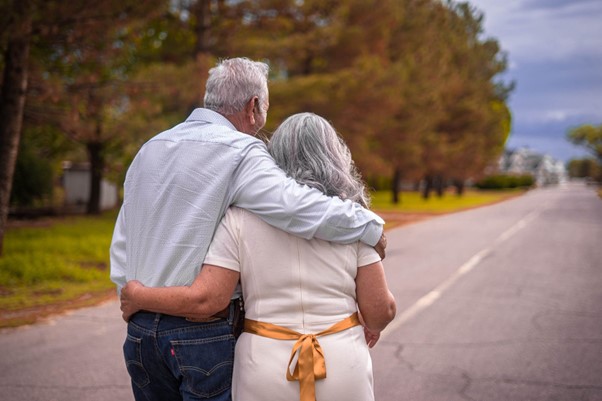 Senior homeowners are opting for smaller homes because they have realized that living large does not always mean better. There are a lot of benefits to downsizing to a smaller home. Whether the decision is voluntary or due to other circumstances, rest assured there are many benefits from decreasing your home size. Downsizing can help you save money by lowering your utility bills, reducing clutter stress, and increasing your energy, and you will enjoy saving time on upkeep. Today, Schaub Team Premier Realty outlines some of the key benefits that come with downsizing.
Reduced Cost
Downsizing to a smaller home saves money on utility bills and extra equipment you don't need anymore. This enables you to save cash for emergencies or use your money on things that you couldn't do before - perhaps travel or a vacation home?
Less Stress from Clutter
Moving to a smaller home allows you to purge the clutter. As we age, we accumulate pieces of furniture and sentimental belongings; by moving to a home that will not be able to accommodate these possessions, you are offered a clean slate. Possessions can quickly become baggage, and you can actually mentally and physically free yourself from these items by saying goodbye. You may be surprised by just how much clutter can affect your stress levels.
For the items that you want to keep, pack them away in labeled boxes so you know precisely where everything's located during your move. The packing process can be overwhelming for many people, so devise a strategy that makes this job a little easier. Having a plan of attack is particularly helpful when you're moving your home office; chances are, you'll need access to these things right away. Labeling can help you expedite the unpacking process. And don't be afraid to ask for help from friends and family members.
Lower Utility Bills
SeniorsBlueBook notes that the most important thing about downsizing is that a smaller home incurs lower monthly costs. Instead of heating up, cooling down, or powering a four-bedroom home with multiple living zones, you can serve a smaller area. This means more money in your bank account for other things.
More Time
A smaller home means less time spent on household chores and more time doing the things you're truly passionate about. Instead of spending time dusting countless shelves and vacuuming carpets, you can spend that time elsewhere. Added free time allows you to learn a new hobby, enjoy hiking, play pickleball, or join a book club — the options are endless!
Home Warranties
Another way to potentially save a bundle is by investing in a home warranty to cover damages that may occur to your home's major appliances. After all, the average price to repair an HVAC system or fix an air conditioner can be several thousand dollars.  Consider the pros and cons of a warranty and the age of the appliances and mechanical systems of the place you are buying.
Make Money from Selling Your Old Home
Getting the best deal when selling a house is all about making your home stand out, and that may mean spending some time and money to prepare your home. Doing everything you can to make the most money in your old house is very crucial.
The housing market in Leelanau, particularly, is very different than many other areas in the state and country. The demand for Buyers continues to outweigh the supply.  Therefore, it is very important not to rely heavily on expectations based on traditional housing data. It is important to work with someone who has their finger on the pulse of a given community's real estate market. Working with the licensed professionals from Schaub Team will impact all aspects of selling; for instance, it will make it much easier to time your sale, see the right price, and prepare for listing. However, you should not expect your agent to magically increase your house's value. Instead, view your agent as a coach who can help you make the right decisions. Below are some tips on how you can maximize the sale of your existing home.
Time your sale appropriately
The time of the year you list your home determines how long you will have to wait to sell at the price you would like and what it sells for. Research shows that the best time to sell your home is in spring, though this may vary depending on where you live.
Figuring out the price to list your home can be very challenging. However, with the help of a Schaub Team agent, we will carefully analyze the market and complete a free comparative market analysis (CMA) which includes finding similar properties in the area that are currently listed and those that have recently sold. 
A home sale proceeds calculator uses your estimated sale price, the outstanding mortgage balance, and the real estate fees and taxes to estimate the amount you will get after selling your home.
As a home seller, you are not required to hire a home inspector, though, as WSAW-TV points out, you may want to anyway. Homeowners recommend getting an inspection before listing to help prevent potential negotiation points for buyers. Therefore, if you make the necessary repairs in advance, you can also expedite the closing process and bid farewell to your former home.
The best way to negotiate for a better offer is to have multiple bidders on your home.  However, as a home seller, understand that the highest offer price may not always be the best deal. You must pay attention to the contingencies that are included in the offer.  The agents of Schaub Team will help evaluate the offers to assist you in choosing the one that is best for you.
You should be sensible with the money you invest into upgrading your home before putting it up for sale. You can easily stray off course and upgrade things that have no return on investment; essentially, you're throwing money away for no reason. As such, it is wise to seek advice from our licensed agents at Schaub Team to help you balance what you spend on upgrades.
It is advisable to pick relatable designs and stick to them throughout the house to avoid a disjointed feeling in the home. You can also make cosmetic improvements to the outside of the home for a first impression. Consider hiring a designer or professional stager that can help transform your house to attract prospective buyers.
Downsizing as a senior can be a good thing; it helps save a lot of money and stress from all the clutter that's around your old home. Ensure that you follow the steps above provided for efficient downsizing. Also, if you want to get maximum profit from selling your former home, hire a real estate pro from Schaub Team Premier Realty who can help you navigate the local housing market.
Tags: