Schaub Team
Blog
Posted by Seth Murphy, Guest Blogger from Papadiy.com on Jun 23 , 2023 - 07:17 am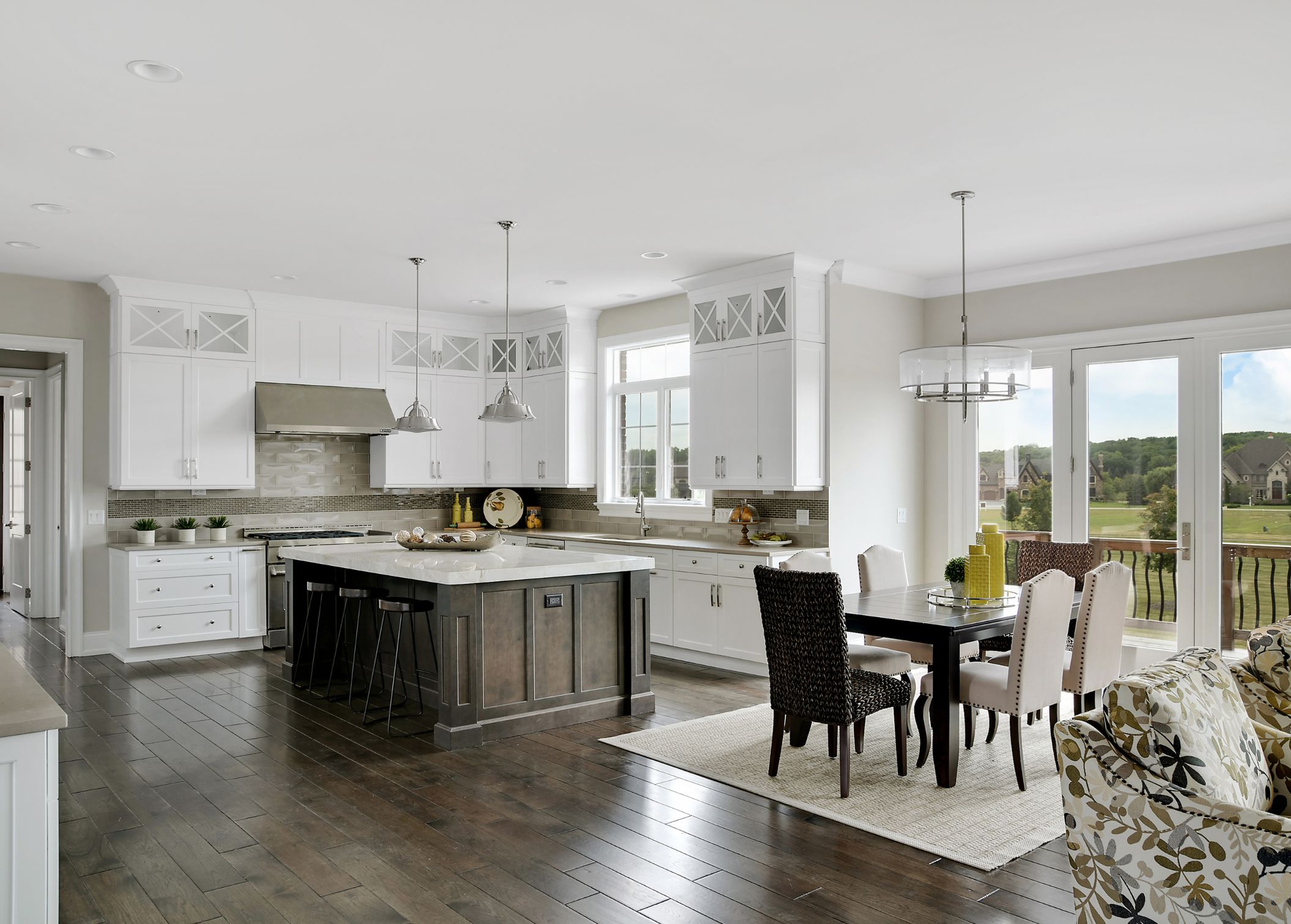 Are you planning on selling your home soon? Are you excited to showcase your beautiful property to potential buyers? If so, you'll want to make sure that your home is in excellent shape for open houses and showings. The more attractive and well-maintained your home is, the more likely buyers will be interested in purchasing it. In this article, the Schaub Team shares some tips and tricks on how to get your home ready for open houses and showings. Let's dive in!
Touch Up Paint as Needed
Even if you haven't painted your home in many years, there may be some areas that need touch-ups. Take a walk around your home and look for any scuff marks, scratches, or chipped paint. Touch up these areas using a small brush and matching paint. If you're not sure about the color, consult with a professional painter or go to a paint store for assistance. Fresh paint on walls, moldings, and doors can make a big difference in the appearance of your home.
Go Big on Curb Appeal
Your home's outdoor space is the first thing that buyers will see. Make sure it looks inviting by enhancing curb appeal. Start by cleaning up any lawn debris, such as leaves and branches. Mow the lawn, trim the hedges, and weed any flower beds. If needed, pressure wash your driveway, walkway, and patio. Add some colorful flowers, plants, or pots to the outdoor space. Buyers will appreciate your effort to make the outdoor space look stylish and inviting.
Deep Clean With Care
Deep cleaning your home is essential before any open houses or showings. However, when cleaning laminate floors, it's best to avoid using a vacuum with a brush roll with hard bristles. This can damage the finish on the floor. Instead, use a vacuum with a soft-bristled attachment or a microfiber mop. Pay attention to baseboards, ceiling fans, light fixtures, and door frames. A clean home can make a significant impact on buyers.
Rearrange Furniture to Create a Better Flow
Furniture placement can make or break a home's flow and feel. Rearrange furniture in a thoughtful way that makes sense and creates flow throughout the home. Start by removing any unnecessary furniture that crowds the space. Place furniture in a way that showcases the home's best features, such as a fireplace or large windows. Add some accent pillows or throws to liven up the space. You may even consider hiring a professional stager to help create a beautiful atmosphere that appeals to buyers.
Create a Sense of Luxury
Buyers love a home that feels luxurious. Invest in some new bedding, curtains, or accessories that make your home look upscale. Consider buying a two-sided duvet in designs that buyers will remember. Choose neutral colors and textures that will appeal to a broad range of buyers, or find your own inspiration here. Add some small decor items like candles, vases, or art to give the home an elegant finishing touch.
Offer Ample Storage
Buyers are always looking for ample storage space. Make sure to declutter and organize all storage areas, including closets, cabinets, and drawers. Clean out any items you don't need and donate or trash them. Arrange items in a neat way that shows the maximum use of space. Install shelving or hanging racks in closets if needed. Buyers will appreciate your effort to showcase enough storage space in your home.
Add Pops of Color
Your final touch should be adding some pops of color throughout the home. This can be done with accent pillows, curtains, or artwork. Consider adding a bowl of fresh fruit or flowers to a table or countertop. Choose colors that are warm and inviting. Don't go overboard; remember, less is more!
Getting your home ready for open houses and showings is an essential part of the home-selling process. By following these tips and tricks, you can make your home more attractive to potential buyers. Remember to touch up paint as needed, enhance curb appeal, deep clean your home, rearrange furniture to create flow, create a sense of luxury, showcase storage, and add pops of color. A beautiful home that is ready for open houses and showings may be the final touch needed to seal the deal with a buyer. Good luck selling your home!
Tags: