Schaub Team
Blog
Posted by Jamie Jewell on Apr 18 , 2023 - 11:06 am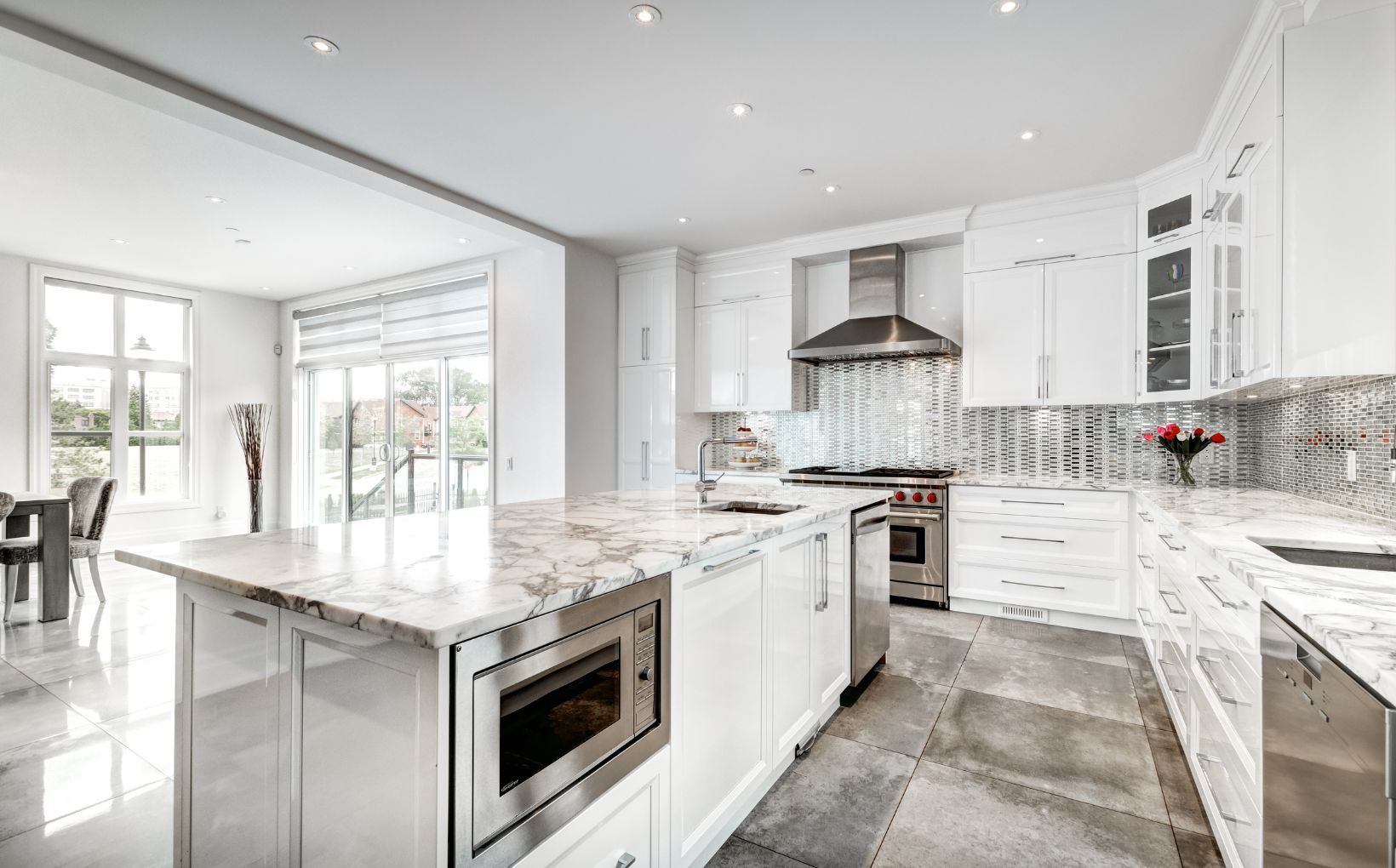 Selling your home can be a daunting task. Preparing your home in advance of listing is critical to expedite the sales process and may also help you maximize its value.
Our team has gathered the three most important items for you to focus on when preparing to sell your home:
Are there required inspections in your town or region that need to be completed before selling?
The Benzie-Leelanau District Health Department announced earlier this year a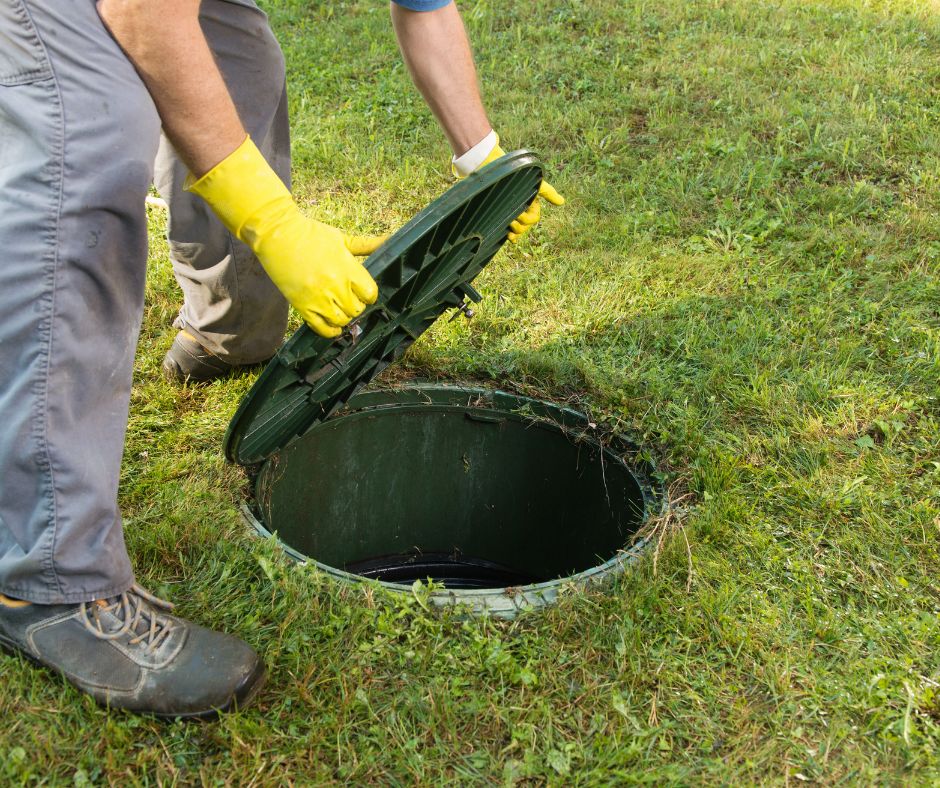 unified sanitary code requiring property owners in Leelanau and Benzie Counties to have their septic and well systems evaluated prior to the property being sold or transferred to a new owner. This includes when a parent passes a property on to a child.
To schedule these inspections, submit a Sewage/Well Evaluation Application when you sign a listing agreement to sell your property. All inspections must be completed prior to closing. The inspection must be completed by BLDHD, inspections performed by other companies do not meet the ordinance. The cost of a Point-of-Sale Inspection is tied to the age of the system and/or if the system has been previously inspected after a certain date.
The timing for completion of a Point-of-Sale Inspection will vary on demand – likely impacted by the time of year and the number of inspections that need to be performed. The timing during peak selling season is unknown as this is the first year the ordinance is being implemented.
Well and septic evaluations are valid for 3 years. Water tests are valid for 6 months. After those times, new evaluation tests must be ordered.
Click here to learn what inspections are required if your dwelling or business is served by a municipal sewer and/or water system.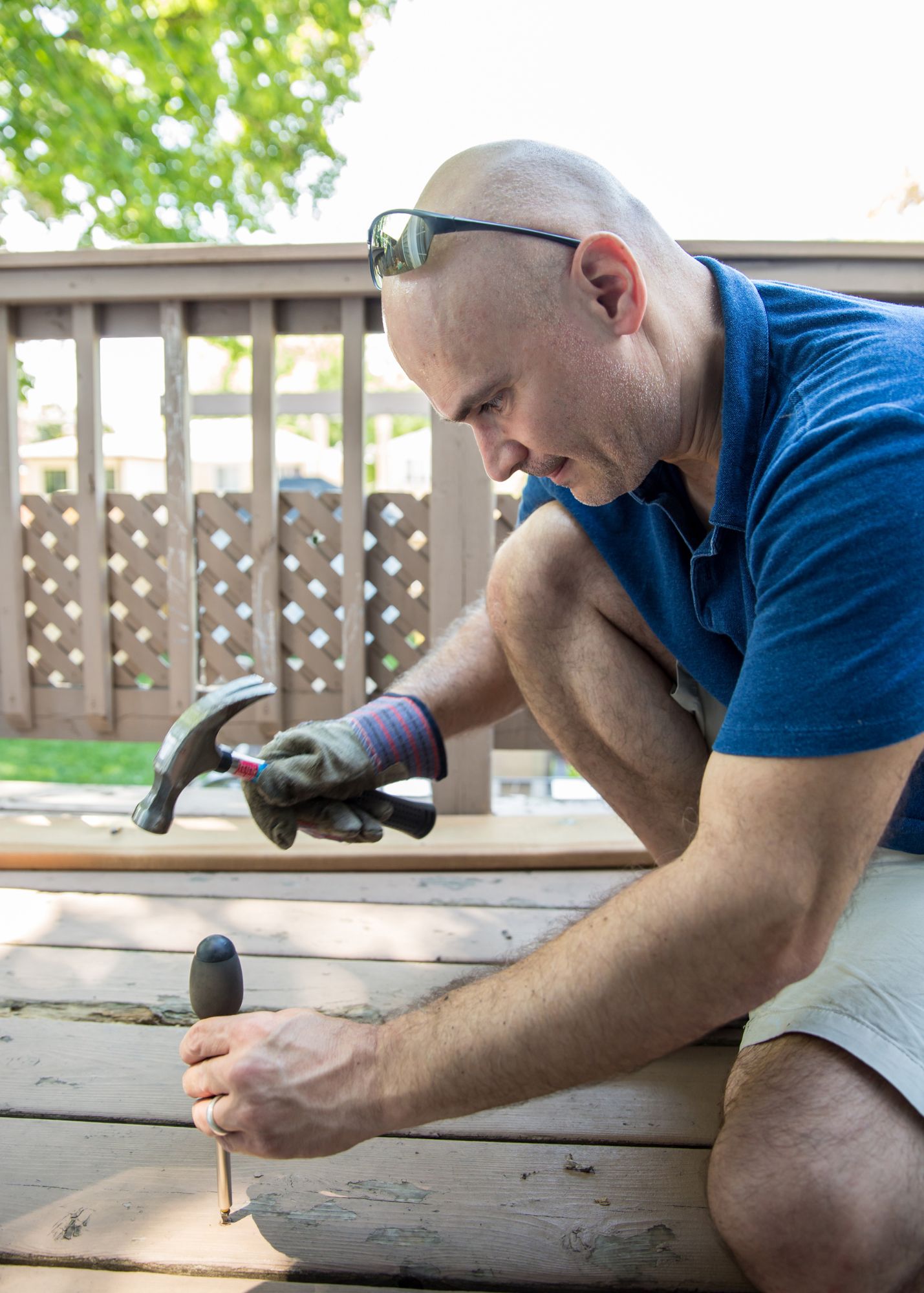 Identify & complete necessary repairs and deferred maintenance. 
Invest the time and money to identify and repair any minor issues that you may have grown accustomed to. Quirks may be considered problems by others, causing a potential buyer to question whether there are larger, more costly, hidden problems. We've found a helpful resource that suggests the most important items to repair before selling.
You may also consider turning to a professional to complete a pre-listing inspection. Not only could it help you to identify the issues that should be addressed, but you may wish to share the inspection with potential Buyers, providing them peace of mind if they are tempted to waive an inspection in a competitive bid.
Stage & declutter.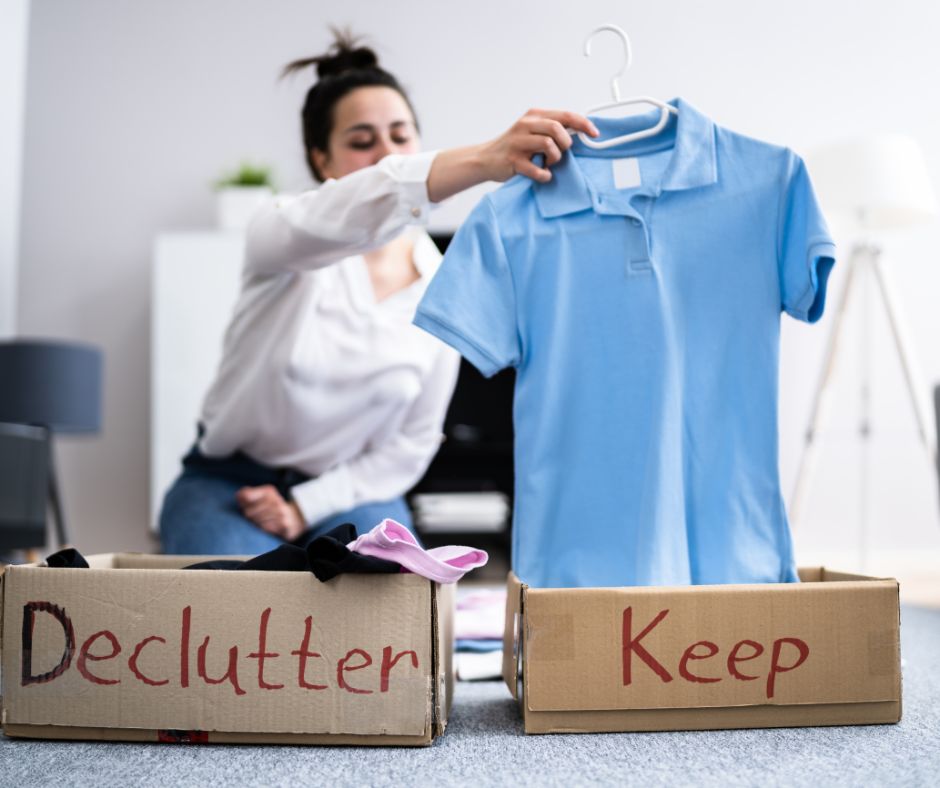 Staging is essentially transforming your home from being her personal living space by decluttering and depersonalizing it so that potential buyers can "see themselves living in the space". Accentuate the best features, make sure furniture is not blocking doors or windows, and consider removing accent pieces like end tables.
As a rule of thumb, kitchen countertops should be void of nearly all appliances and supplies. Closets should be 60% full, and 40% empty to provide a sense of available space. Leave a few nice pieces of art or photos but remove personal photos, albums, magazines, toys, equipment, and awards.
For a complete Pre-Listing Checklist, see below. Our team can also assist with staging and necessary repair suggestions, or we can recommend a team of professionals to help.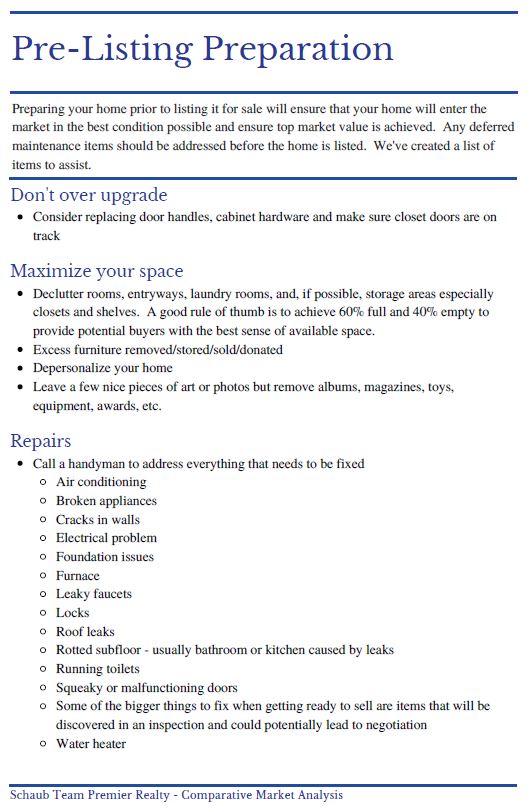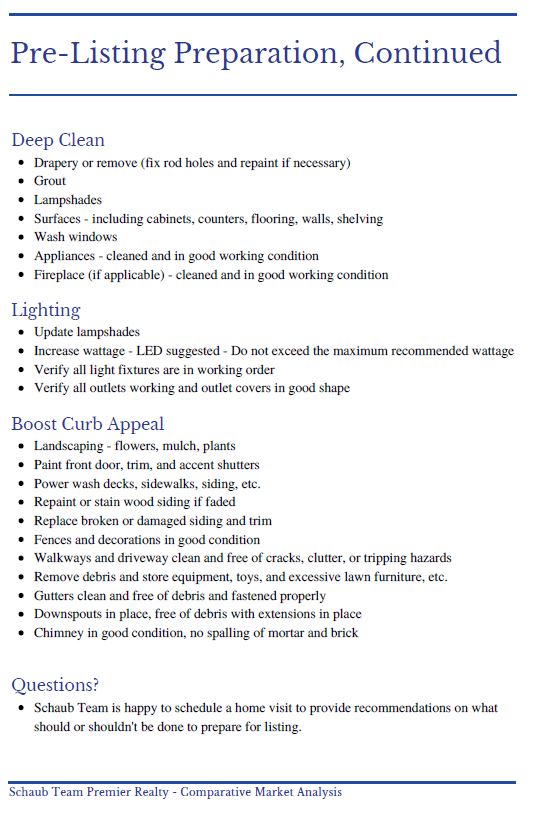 Tags: