Schaub Team
Blog
Posted by Jamie Jewell on Jul 15 , 2022 - 08:10 am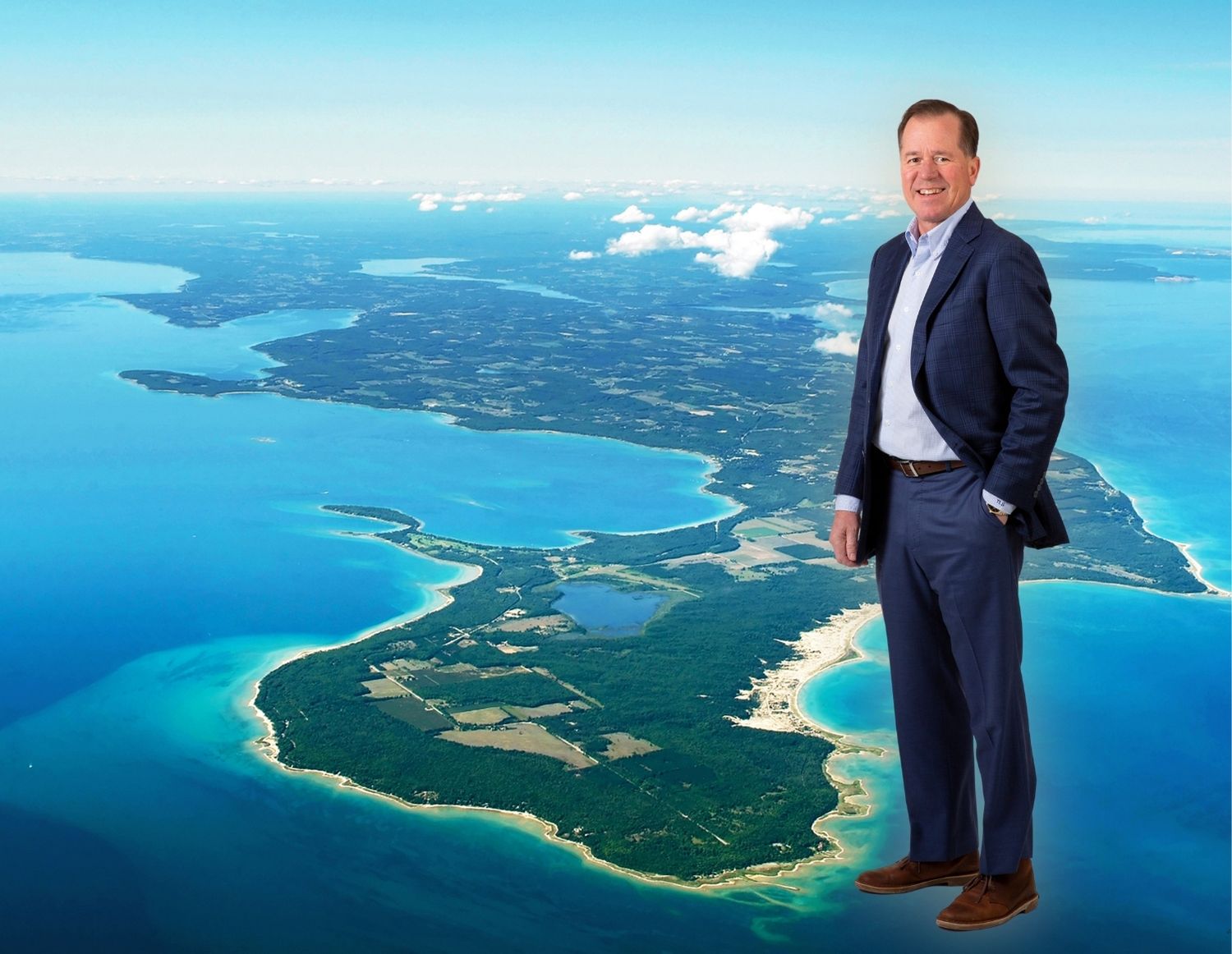 Tim Schaub has marked a milestone as he celebrates his 20th anniversary with Schaub Team Premier Realty this July. A Leelanau native, Tim has enjoyed investing in Leelanau County properties. "I am fascinated with the region and appreciate all that Leelanau has to offer, particularly as it relates to real estate," reflects Tim. In 2002, he began conversations with his brother Roger who was already practicing real estate with their niece, Melanie. Those conversations lead to the creation of Schaub Team and a career change for Tim.
Fast forward 16 years to 2018, Schaub Team Premier Realty opened its own brokerage and office in the historical train depot in Suttons Bay. Within the next year, Tim opened a second office in Leland to service a need of his clientele and at the same time expanded his team to include Joe & Greta Campo, Greg & Mary Kuntz. "It's been extremely rewarding to see the success and growth of Schaub Team over the last 20 years," shares Tim. "We built our business on reputation and trust," explains Tim, "and, I enjoy helping my clients through the entire process, whether they are buying or selling."
When asked what the most notable changes have been in the past 20 years, Tim cites how interesting it has been to watch the property values in Leelanau rise and the impact technological advancements have had, allowing Schaub Team to better serve and inform clients.
Schaub Team Premier Realty is consistently ranked as the #1 independent real estate brokerage selling property in Leelanau. Tim has also been recognized multiple times as the region's top 50 Realtors by TC Business News and was voted by readers of Traverse the Magazine as one of the top 3 Realtors in the region.
In his free time, Tim enjoys golfing in the summer, skiing in the winter, and above all spending time with family and friends.
Tags: