Schaub Team
Blog
Posted by Rachel Jenna on Dec 13 , 2022 - 11:27 am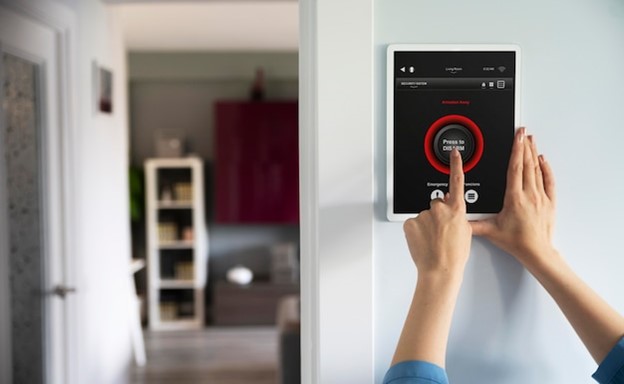 Surrounded by small villages and protected lands, Leelanau is a perfect spot for vacationing with the family. However, this doesn't mean that the serene county is entirely exempt from troubles. Temperatures in Michigan can swing from winter to summer, or even from one day to the next, and this changing weather can slowly damage your house. This can be stressful for homeowners and vacationers alike.

Thanks to advancements in technology, it's easier to maintain properties even if you aren't around 24/7. This means that property owners can prevent damages from afar, which enables a return to perfectly-maintained vacation houses each time.

Here are five tech tools to get you started.

 
Animal repellent

Besides the weather, animals are another force of nature that can quickly get out of hand. As we've previously discussed, there are plenty of commonly found pests and animals in Michigan homes and gardens, including the destructive carpenter ants and the gluttonous groundhogs. To minimize damage, it's best to invest in a motion-activated animal repellent.

These tools can get rid of unwanted pests on your property by sounding ultrasonic sirens and powerful flashing LED strobe lights. This doesn't harm the animal but is very effective in deterring it. After the animal leaves, the device will automatically return to sleep mode.

 
Robot vacuums

Dust can easily build up when no one is around to sweep at least two times a week. It gets even worse during the sunny, dry weather that provides a perfect environment for dust devils in Northwest Michigan. This can attract mold growth and wear down the materials of the building.

It's best to invest in a semi-autonomous robot vacuum that can be programmed for specific periods. These robot vacuums know when to vacuum or mop because of their hybrid design, which allows for the robot to first vacuum the floor followed by mopping right after. The more advanced versions even feature a self-emptying bin and an infrared sensor that can detect the signal emitted by the dock, so that they can connect themselves back to power when their battery runs low.

 
Water leak detectors

High humidity in homes can risk mildew and infestation from dust mites. Water alarms are inexpensive sensors that alert owners of a water leak via a signal to the owner's smartphone. Active alarms, which are linked to the home's main water shut-off valve, can actually arrest a leak. This means that the alarm turns off the home's water flow once a leak has been sensed while alerting the owner of the incident.

 
Smart thermostats

A smart thermostat can regulate heating and cooling by utilizing algorithms and sensors to gather large amounts of heating and cooling data. This allows it to maintain a home's ideal temperature to prevent any severe shrinkage or expansion of the house's materials.

Efficiently heating your home can be key in Michigan winters to avoid any pipes from freezing and bursting. This can leak water into your home, flood the basement, or even crack foundations. When the temperature is milder, these sensors can even reduce energy use at peak times of consumption, pricing, and carbon emissions to lessen costs.
 
Smart locks

If you live a far distance away from your vacation home, it may be inconvenient to have to return for a quick fix or repair. This is where smart locks come in.

This allows owners to remotely unlock a unit, provide one-time entrance passcodes, limit access to specific time periods, and track who enters and leaves. This way, gardeners or plumbers can easily step into your property to fix any problem at hand to avoid further damage.

The initial investment in these tools may seem unnecessary. However, this will pay out in the long run when your vacation home is still standing several years in the future, guaranteeing a perfect Leelanau vacation for your children and their grandchildren to come.
Photo credit: Freepik
Tags: